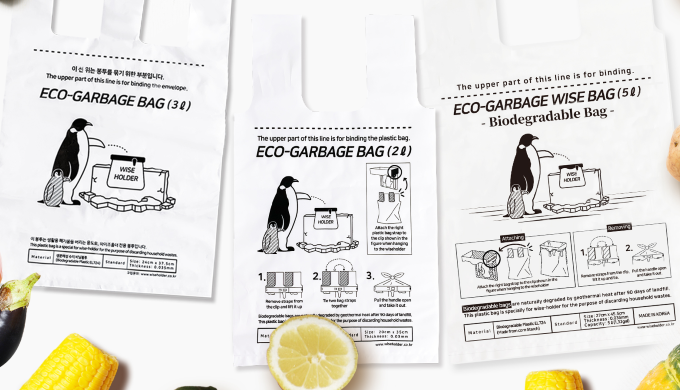 Wise bags are bags for household waste disposal, made of biodegradable corn starch biodegradable materials, and naturally decomposed within 90 days of landfilling, beneficial to the environment.
Wise bags have 2L, 3L, and 5L sizes, and are convenient to use at home.
Wise Bag will be a good product for customers interested in eco-friendl...
Description of the Product
Wise bags are bags for household waste disposal, made of biodegradable corn starch biodegradable materials, and naturally decomposed within 90 days of landfilling, beneficial to the environment.
Wise bags have 2L, 3L, and 5L sizes, and are convenient to use at home.
Wise Bag will be a good product for customers interested in eco-friendly products.

# Technical Detail / Specifications
Wise-Eco-Garbage Bag 2L
size: 20cm*35cm (2L)
Thickness: 0.03mm
Wise-Eco-Garbage Bag 3L
size: 24cm*37.5cm (3L)
Thickness: 0.035mm
Wise-Eco-Garbage Bag 5L
size: 27cm*45.5cm (5L)
Thickness: 0.035mm
-Design copyright
Price of the Product
Price not indicated
Category of the Product
I want to get more details about the product