TRAM, IJF - Intelli-Jack with Frame
- Product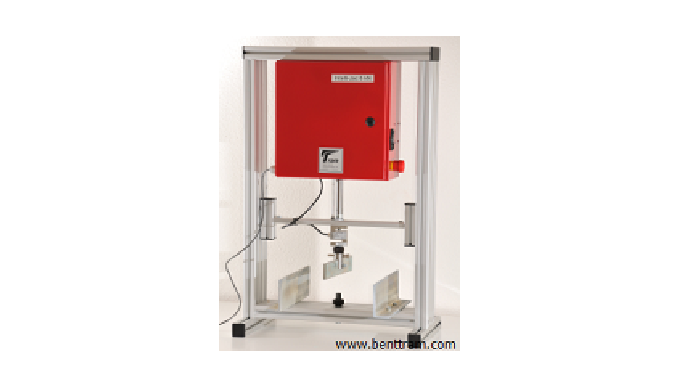 Adapted for testing all types of materials and products, the Intelli-Jac range offers a unique solution for generating, filing and displaying quality data. It is built around a specially designed testing machine for a wide range of test modes: Tension, Compression, Bending, Punching, Peeling, Delamination, etc., and it offers the user a fast and ef
Description of the Product
Adapted for testing all types of materials and products, the Intelli-Jac range offers a unique solution for generating, filing and displaying quality data. It is built around a specially designed testing machine for a wide range of test modes: Tension, Compression, Bending, Punching, Peeling, Delamination, etc., and it offers the user a fast and effective way of generating and presenting a quality report. Additionally it offers a data filing and retrieving system giving the user instant access to reports on any previously tested samples. It is ideally suited to quality assurance and process control as well as research and development. It is capable of performing a wide range of complex testing procedures and can be set-up for relevant international or national standards.
The machine is compact, bench mounted, and built with a frame size to match the application, making the positioning and removing of samples very easy – no studs or frames to avoid. The special machine design provides optimum stiffness resulting in accurate deformation measurements. Testing is controlled from the computer after keying in sample identification. During testing the load-deformation curve is simultaneously generated on the monitor.
The machine can be supplied with bending jigs, compression plates, tension grips etc. as required. The automatic positioning of the loading beam after each test virtually eliminates waiting time between tests.
Price of the Product
Price not indicated
Category of the Product