SONGHWA FOOD / Goldmedal_laver compressed
- Product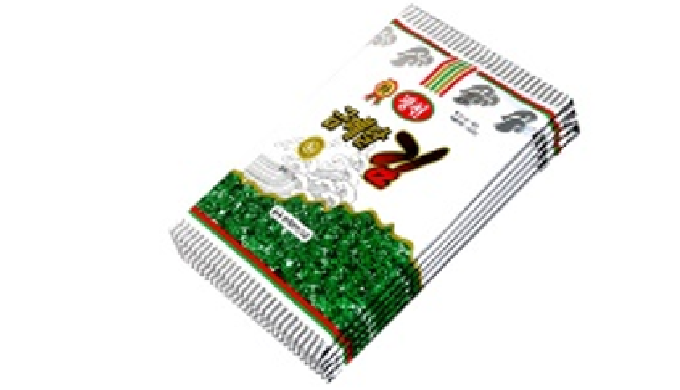 ***Goldmedal_laver, who puts top priority on customer health, is special from raw materials...
Using the highest quality "chosari" seaweed collected in clean waters of the southwestern sea of Korea, and contains original taste and aroma.
***It's baked twice and smells good...
Double-baked "goldmedal laver" is grilled twice with th
Description of the Product
***Goldmedal_laver, who puts top priority on customer health, is special from raw materials...
Using the highest quality "chosari" seaweed collected in clean waters of the southwestern sea of Korea, and contains original taste and aroma.
***It's baked twice and smells good...
Double-baked "goldmedal laver" is grilled twice with the highest quality of laver, giving off a unique taste of seaweed, and has a turquoise blue glow.
***Cut and use according to the purpose...
This product is packed with typical traditional dried laver, so consumers can cut it into 4~8 pieces according to the purpose and use it for various purposes.
***Goldmedal_laver for nutrition balance...
Seaweed contains rich minerals, such as iodide. potassium and calcium, which may be difficult to be found in land plants. These minerals can provide nutrition for children during their growth period.
***It is suitable for traveling or studying abroad...
This product is the best product to reduce luggage when sending it as a gift to foreign students or traveling abroad by individuals or organizations because it is reduced in volume by compressing and packing laver.
Price of the Product
Price not indicated
Category of the Product