Silhorko-Eurowater, Electrodeionization - EDI unit
- Product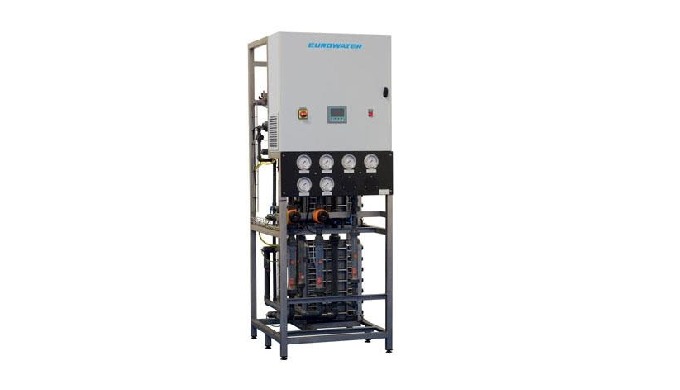 Electrodeionization for ultrapure water
Electrodeionization (EDI) is used after reverse osmosis for polishing of demineralized water to obtain low levels of conductivity and silica.The EDI uses ion exchange membranes, ion exchange resins and electricity to produce high-quality water with no regeneration downtime. EDI is analternativeto a conv
Description of the Product
Electrodeionization for ultrapure water
Electrodeionization (EDI) is used after reverse osmosis for polishing of demineralized water to obtain low levels of conductivity and silica. The EDI uses ion exchange membranes, ion exchange resins and electricity to produce high-quality water with no regeneration downtime. EDI is an alternative to a conventional mixed bed polisher.

Typical applications for EDI are boiler feedwater at heat and power plants, process water within the electronic industry, the pharmaceutical industry, hospitals and laboratories.
Price of the Product
Price not indicated
I want to get more details about the product
Company catalogues - SILHORKO-EUROWATER A/S