Plastic recyclable EKO bag
- Product
Moravský Beroun -
Czech Republic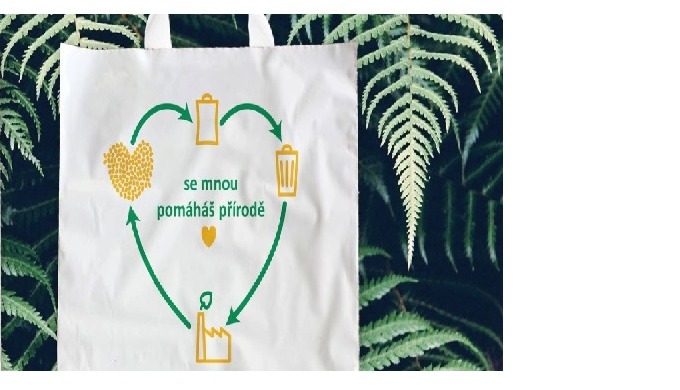 Granitol, a.s. - a leading manufacturer of plastic films. Our products also include a plastic recyclable ECO bag. Bag made of 100% recycled material with high load capacity.

The print "YOU HELP NATURE WITH ME" shows the life cycle of an ECO bag, which is environmentally friendly.
Thanks to the motif, the customer knows what to do...
Description of the Product
Granitol, a.s. - a leading manufacturer of plastic films. Our products also include a plastic recyclable ECO bag. Bag made of 100% recycled material with high load capacity.

The print "YOU HELP NATURE WITH ME" shows the life cycle of an ECO bag, which is environmentally friendly.
Thanks to the motif, the customer knows what to do with the bag as soon as it expires and what happens to the bag afterwards. The bag is printed on one side with a motif in the Czech language and on the other side with a motif in Slovak.
The bag is 100% recyclable and can be recycled repeatedly without burdening nature.

Packed in cartons of 200 bags. Stored on a pallet of 60 cartons.

More information at www.granitol.cz
Price of the Product
Price not indicated
Category of the Product
I want to get more details about the product
Company catalogues - GRANITOL akciová společnost