MULTI-PURPOSE MARITIME DRONES / JD Co.,Ltd.
- Product
Gyeongsangnam-do -
South Korea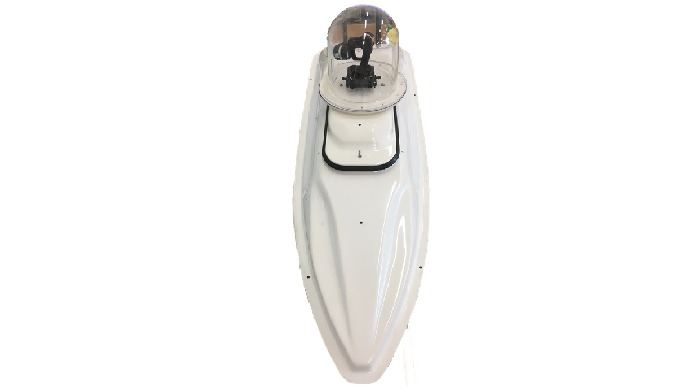 #Product Information
Product function.
· Video shooting, screen transmission, self-driving, self-restoration in case of abalone.
· Position maintenance: Automatic position maintenance and turning function through GPS correction.
· Controller: Use of a self-developed controller (integrated)
· Fishing and aquaculture man...
Description of the Product
# Product Information
Product function.
· Video shooting, screen transmission, self-driving, self-restoration in case of abalone.
· Position maintenance: Automatic position maintenance and turning function through GPS correction.
· Controller: Use of a self-developed controller (integrated)
· Fishing and aquaculture management. (Temperature test, salinity test, fish detection)
· Excellent resilience and resolution prevention function enable stable operation even after rollover.
· A water drone that can observe and analyze real-time weather and marine information.

# Technical Detail / Specifications
· Anti-theft
· Water temperature measurement
· Sea level information
· Fish finder
・Emergency notification
· Salt detection
· Real-time video transmission
· Operating hours: 5 hours
· Maximum speed: 8m/s
PRICE OF THE PRODUC
Price of the Product
Price not indicated
Category of the Product