Inkjet printer: LINX7900
- Product
Sant Fruitós de Bages -
Spain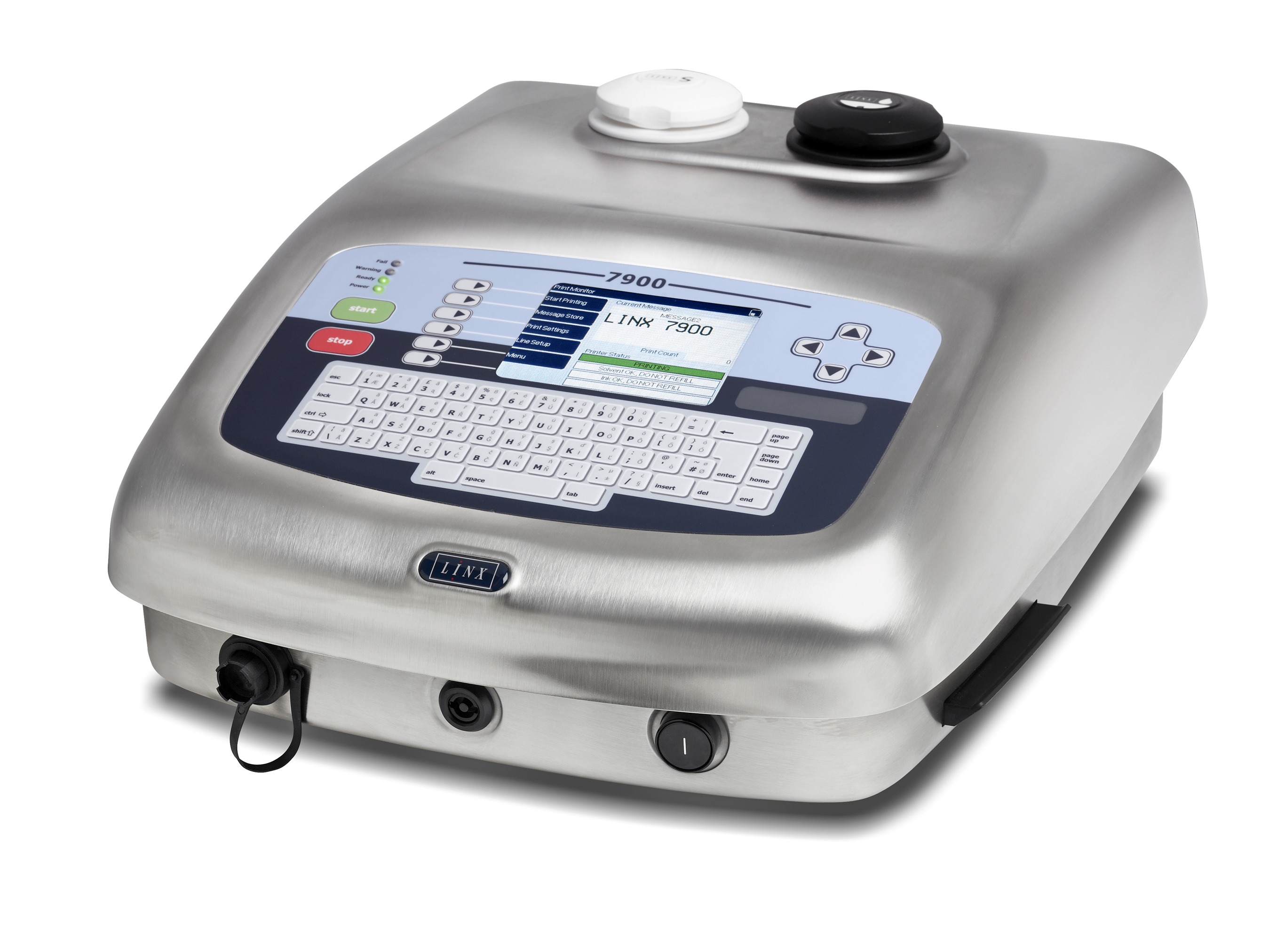 How is paying more than they should for additional features for your current coding team?Simple Control of the codificadorLinx Insight® enables remote monitoring from a smart phone, and the downloading of messages, and control from a computer.The software QuickSwitch® allows the use of a bar code reader to make changes of codes simple and precise.T
Description of the Product
How is paying more than they should for additional features for your current coding team?Simple Control of the codificadorLinx Insight® enables remote monitoring from a smart phone, and the downloading of messages, and control from a computer.The software QuickSwitch® allows the use of a bar code reader to make changes of codes simple and precise.The USB port means easy transfer of messages between encoders.The cost of operation, more bajosEl ink system smart allows for up to 9000 hours between scheduled maintenance intervals.Warranty of 18 months from the encoder from the installation without additional cost.The edition of messages without errors is provided by using indications of customizable on-screen, in order to reduce the errors codes.More time producciónEl system FullFlush® clean and dry automatically the printhead and conduit at every shutdown.SureFill® enables refills fast and without errors, every time.Additional features estándarPuerto Ethernet for easy connectivity with web systems or factory.Prints up to 3 lines of text, logos, bar codes and 2D codes Data Matrix, with update 5 lines available.Connectivity RS232 for integration of lines.Connectivity to detectors of two products, and encoder, for easy installation with conveyors and other equipment.Low consumption of fluids with a range of inks and versatile, to reduce running costs and emissions.The new Linx Insight offers end users the opportunity to control the encoders remotely. Among the main benefits are:status View of current message, warnings and service life from a smart phone or computer, to have a greater control of its production chain.Download or load remote messages from a computer, which helps prevent mistakes codes.
Price of the Product
Price not indicated
Technical Details
Fixed text and variable • Interfacing for remote communications• Characters and lowercase letters • Features a real-time clock• Print logos and graphics • Function for automatic update of the date• Creation and editing of logos on screen • Coding and counting of batches• message Selection and editing by means of reader codes • Numbering and messages sequential• bar QuickSwitch • reverse Printing and reverse dynamics for transverse lines• bar Codes EAN 8, EAN 13, 2 of 5, ITF, code 39, code 128, • Printing characters rotated ('vertical')• UPC-A linear barcode GS1 128 • Creation and editing of messages while printing• 2D Codes Data Matrix • Role of timed message• Factor bold (up to 10 times) • activation Options of printing flexible• Functions of height, width and delay for easy positioning and ° Software LogoJet creation of message and logos PC-based• calibration of codes • standard Formats and user definable for the change of codes.