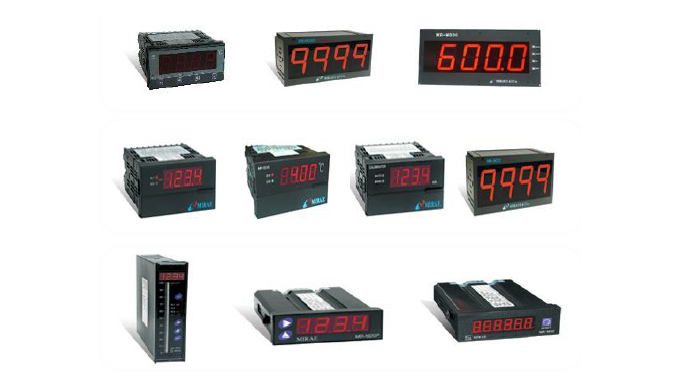 Product can receive multi inputs, 2alarm/4alarm output and direct current output.
Monitoring and controlling is made possible through direct signal outputs and RS-485 communication outputs.
Various types of panel indicators, such as ones for level control, AC input, 2 input arithmetic function, RPM MPM, calibrator, BCD and more.
2
Description of the Product
Product can receive multi inputs, 2alarm/4alarm output and direct current output.
Monitoring and controlling is made possible through direct signal outputs and RS-485 communication outputs.
Various types of panel indicators, such as ones for level control, AC input, 2 input arithmetic function, RPM MPM, calibrator, BCD and more.
2Point/4Point Alarm function through receiving voltage, electric current, thermoresistor and thermocouple input.
Bar graphic indicator for isolated current output. M osaic totalizer of pulse inputs.
Directs by receiving MULTI inputs. Simple counter in digital integration for PULSE inputs.
Large explosion proof digital indicator that shows the temperature and humidity simultaneously.
Price of the Product
Price not indicated
Category of the Product