Cutinase enzyme hydrolase in pulp or paper industry SJ30
- Product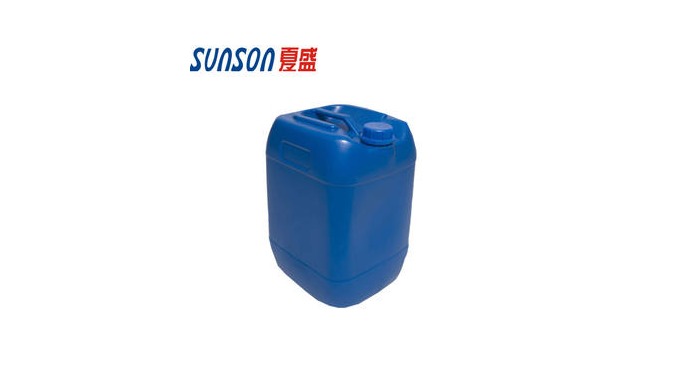 Product description
Cutinase SJ30 belongs to the class of hydrolase and is a multifunctional lyase. Cutinase SJ30 can not only catalyze the hydrolysis of ester bonds of insoluble plant cutin, but also act on other fatty acid esters. In textile industry, it can be used for bioscouring of cotton fiber and biological modif
Description of the Product
Product description
Cutinase SJ30 belongs to the class of hydrolase and is a multifunctional lyase. Cutinase SJ30 can not only catalyze the hydrolysis of ester bonds of insoluble plant cutin, but also act on other fatty acid esters. In textile industry, it can be used for bioscouring of cotton fiber and biological modification of synthetic fiber. In paper industry, the problems with the adhesives produced during the pulping process of waste paper (OCC, MOW, OMG, ONP) and the resin barriers produced during the pulping of softwood raw materials can be solved.
For more details or any inquiries you may
visit the product page at:
http://www.
sunsonenzyme
.com/Products/Paper_enzymes/2020/0423/284.html
, or
contact us at:
jeff2020@dingtalk.com
. Your will be approached in 24 hrs.
Price of the Product
Price on request
Technical Details
Physical and chemical properties:
AppearanceBrown liquid
OdorSlight fermentation odor
Density1-1.12g/ml
SolubilitySoluble in water
pH5.5-7.5

Application
DosageAccording to different dilution
pH6.0-9.0
Temperature45-65 ℃
Reaction time45-90 minutes


Package
25kg/drum

Storage
Avoid direct sunlight,store in cool places with temperature below 25 ℃

Shelflife
6-9months,according to storage condition.

Safety
Enzyme preparations belong to protein, which may induce sensitization and cause allergic type reactions in sensitized individuals. Prolonged contact may cause minor irritation for skin, eyes or mucous membrane of nose, so any direct contiguity with human body should be avoided. If irritation or allergic response for skin or eyes develops, consult a doctor.
Category of the Product
I want to get more details about the product
Company catalogues - Sunson Industry Group Co., Ltd.

Company and product overview (English)
12 pages

Kosher certificate (English)
2 pages

MUI-HALAL certificate (English)
3 pages

ISO 9001 (English)
1 pages
Phytase enzyme for animal feed Nutrizyme®PHY-P (Phytase Premier I) (English)
2 pages