Apprenticeships for Business
- Service
Uxbridge -
United Kingdom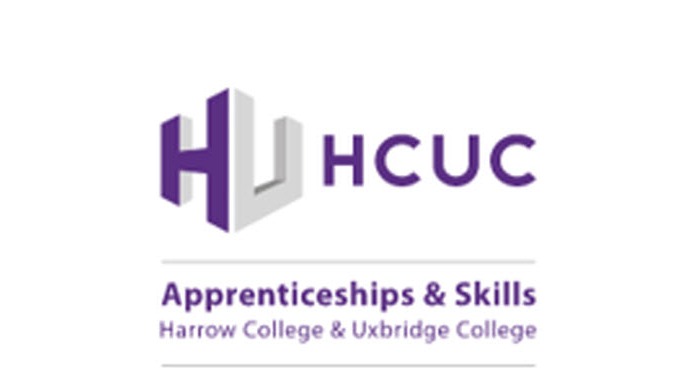 Apprenticeships for Business
Apprenticeships through Harrow College & Uxbridge College
Build your Business Future with west London's Largest College Provider of Apprenticeships
Thinking of hiring new staff? Or Looking to retrain your existing employees? Chat to us find out how you can get started wi
Description of the Service
Apprenticeships for Business
Apprenticeships through Harrow College & Uxbridge College
Build your Business Future with west London's Largest College Provider of Apprenticeships
Thinking of hiring new staff? Or Looking to retrain your existing employees? Chat to us find out how you can get started with west London's largest College provider of apprenticeships from Harrow College & Uxbridge College. We have over 50 years of combined experience in delivering high-quality apprenticeships.
Apprenticeships help businesses
Improve productivity:
78% of companies have experienced improved productivity.
Retrain to gain relevant skills:
86% of employers said they saw improved depth of knowledge in related areas within their organisation.
Retain staff:
90% of apprentices stay on at their workplace after completing apprenticeship.
View all Apprenticeships in over 28 Industries visit
https://apprenticeships.hcuc.ac.uk/employers/industries-available/
Work with HCUC Apprenticeships & Skills
We are one of the top College in London with consistent success rates
We provide you with a dedicated Account Manager until the completion of the apprenticeship
With over 50 years of expertise, we will help you to create the perfect training package that fits your business needs.
We are trusted experts in delivering specialist training. We are one of only 12 institutions in the country to be an Institute of Technology established by the government. We are also the only FE college in London to deliver the new T Level qualifications.
We are proud to be part of the national network of 12 prestigious Institutes of Technology (IoT) offering top-quality part-time and full-time qualifications including HNCs & HNDs, training and apprenticeships in higher level technical skills within the Engineering, Digital and Construction sectors.
We create strong industry links. We work with over 1200 employers such as Brunel University London, London Borough of Ealing, Martin Baker Aircraft Limited and Skanska
We will support you to recruit locally and find the right talent - free of charge
Work with you to increase productivity by filling in skill gaps for present and future
Help you to progress your existing high performing staff to enhance efficiency.
Please get in touch with
our Business Development Team.
To get started visit:
https://apprenticeships.hcuc.ac.uk/employers/
Price of the Service
Price not indicated
Category of the Service
I want to get more details about the product