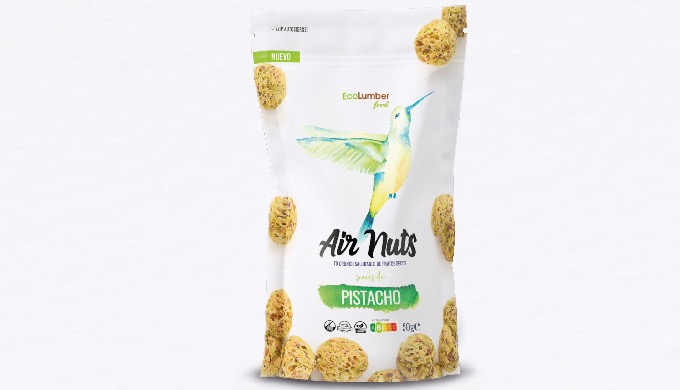 Air Nuts is a new product, innovative, healthy, and delicious, a snack prepared with dried fruits and nuts and that is commercialised in three varieties, almond, pistachio, and peanuts, which will surely surprise you and will become necessary in your daily routine.

To achieve this, we have applied the most innovative
Description of the Product
Air Nuts is a new product, innovative, healthy, and delicious, a snack prepared with dried fruits and nuts and that is commercialised in three varieties, almond, pistachio, and peanuts, which will surely surprise you and will become necessary in your daily routine.

To achieve this, we have applied the most innovative and current technology to guarantee an original, tasty, light, and nutritive product, your healthy, dried fruit and nuts crunch.

Try any of them and enjoy! Surely it will be hard to decide.
Price of the Product
Price on request
Characteristics of the Product
Brand

AIR NUTS

Label

AIR NUTS
Category of the Product
I want to get more details about the product
Company catalogues - ECOLUMBER GROUP