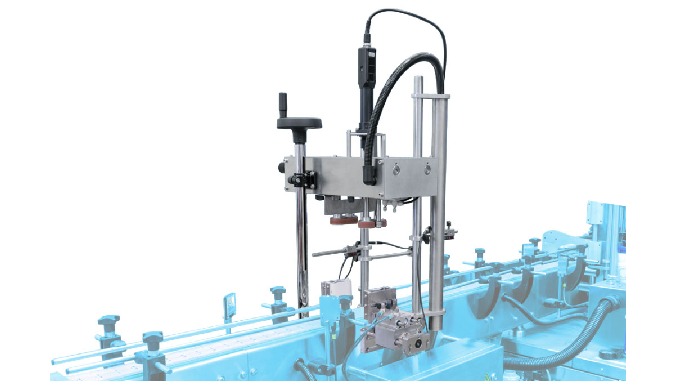 Description of the Product
Designed by CDA, the
VS 500
is an electric screw capper which allows the automatic screw capping of different caps (including spray o pump caps).
It is very easy to use and can be integrated to a complete filling line.
Characteristics:
- Screwing: 1 integrated capper
- Production rate: Maximum 25 products/minute
The VS 500 is adapted to the CDA automatic filling machines, as the
K-Net Auto
(1200 bottles/hour), the
K-Line S
(3000 litres/hour) but also to the CDA
automatic labelling machines.
Price of the Product
Price not indicated
Technical Details
Advantages:

- 500mm conveyor belt
- Ease of use
- Screwing by pump and gun plugs
- No planned obsolescence
- After-sales service