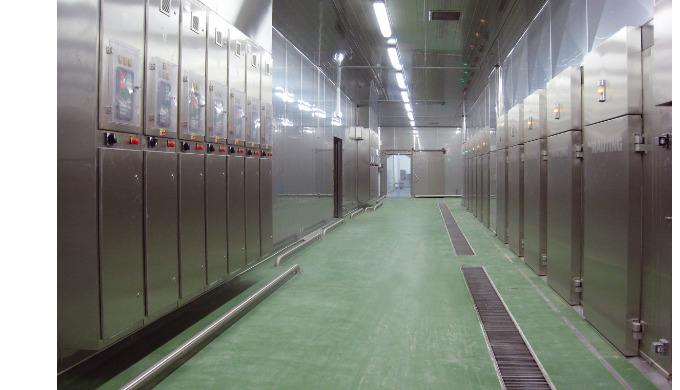 MAUTING s.r.o. - a leading European manufacturer and supplier of equipment for the slaughter and sausage industry.
Our core products are smoke boxes and chambers, smokehouses for sausage products.

VKM Classic cooking chamber - a device that enables the automatic process of heat treatment by cooking in a version with a heat exchanger...
Description of the Product
MAUTING s.r.o. - a leading European manufacturer and supplier of equipment for the slaughter and sausage industry.
Our core products are smoke boxes and chambers, smokehouses for sausage products.

VKM Classic cooking chamber - a device that enables the automatic process of heat treatment by cooking in a version with a heat exchanger and an extraction system, it can also be used for the drying process
are designed especially for products in suspension.

Cooking chambers are suitable for processing most types of meat products that are not smoked, such as sausages, hams, pâtés, meat.

For more information on the complete range of smoking boxes and chambers, smokehouses for sausage products and our other products, visit our website www.mauting.com
Price of the Product
Price not indicated