Vertical moulding machines
- Product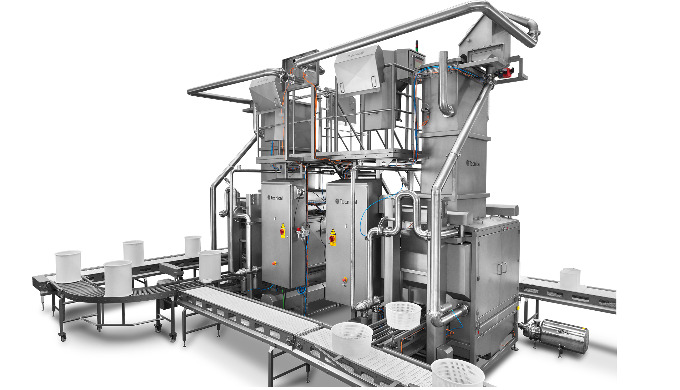 The success of the multiformat moulder lies in its great versatility. It's most notable characteristic is de capacity for processing wide variety of types, sizes and shapes of cheese with one single moulder. Formats can be changed easily and quickly thanks to the technical innovation of individual exchange of pre-forming columns and shaping modules
Description of the Product
The success of the multiformat moulder lies in its great versatility. It's most notable characteristic is de capacity for processing wide variety of types, sizes and shapes of cheese with one single moulder. Formats can be changed easily and quickly thanks to the technical innovation of individual exchange of pre-forming columns and shaping modules. A wide variety of moules exists in order to adapt to both small and large cheesemaking plants.
The totally automatic operation defines a new concept in whey drainage, pre-pressing of curd, portioning and mould filling.
Multiformat moulders have eliminated the costly labour required in this phase of the process.
The multiformat moulder guarantees constant increased quality of the end product, increasing the production performance and capacity and reducing costs while maintaining the highest levels of hygiene conditions.
Price of the Product
Price not indicated
I want to get more details about the product
Company catalogues - Tecnical Tecnología Aplicada