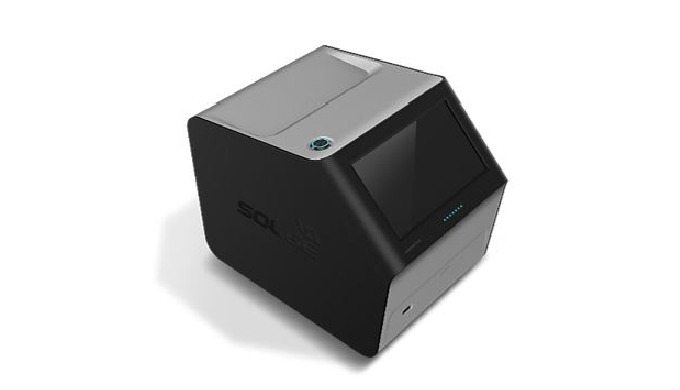 It is World's 1st MPC (Membrane Patch Colorimetry) Tester that confirms to ASTM D7843 (Standard Test Method for Measurement of Lubricant Generated Insoluble Color Bodies in In-Service Turbine Oils using Membrane Patch Colorimetry)


Vartector diagnoses risk of varnish generation by using CIE delta
Description of the Product
It is World's 1st MPC (Membrane Patch Colorimetry) Tester that confirms to ASTM D7843 (Standard Test Method for Measurement of Lubricant Generated Insoluble Color Bodies in In-Service Turbine Oils using Membrane Patch Colorimetry)


Vartector diagnoses risk of varnish generation by using CIE delta E value, an optical color numerical representation specified in ASTM D7843.
The potential risk of varnish in turbine oil is warning that problems such as vibration and temperature rise of turbine bearings, filter clogging, poor temperature control, and turbine oil degradation may occur.

Vartector diagnoses the potential risk of varnish and soot in the control oils of the EHC system (phosphate ester-based flame-retardant hydraulic oil) through the optical color numerical representation of CIE delta L value and a,b value. It diagnoses whether composition of the degraded by- product is a soot or a varnish, or both soot and varnish.


[ Technical Detail ]
▪ Fully Automated : Unlike existing handheld type MPC testers, after preparing patch, all processes such as sample loading, validation and testing are done automatically within 10 seconds.
▪ Display : Patch image, MPC delta E, delta L, a,b values. Trend for specific equipment can be monitored.
▪ Conforming to ASTM D7843 : The world's first laboratory MPC tester that meets ASTM D7843 regulations
▪ Automatic Diagnostic Reporting : Automatic diagnosis of measured results as Normal a, Normal b, Caution and Warning ▪ Automatic Validation : Unlike existing handheld MPC testers, automatic validation function is built in as standard. It automatically performs device validation after power on.
▪ Automatic Self Diagnostic: : After power on, main components such as spectrophotometer and board performs self-diagnosis automatically.
Price of the Product
Price not indicated
Category of the Product
I want to get more details about the product
Company catalogues - Solge Corporation