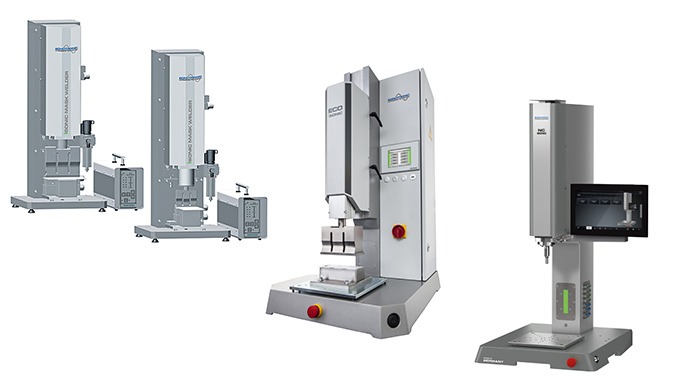 Our high-performance standard machines are versatile and proven in their design.

The high quality of our products speaks for itself – our products are designed and produced with maximum precision at our production site. We also attach particular importance to finding the optimum solution to your application with our
Description of the Product
Our high-performance standard machines are versatile and proven in their design.
The high quality of our products speaks for itself – our products are designed and produced with maximum precision at our production site. We also attach particular importance to finding the optimum solution to your application with our
standard machines
and
components
. For example, our standard machine duo iSONIC MASK WELDER, especially for the production of mouth and nose protection masks using ultrasound. Also our ultrasonic series welding machine with servo drive and open control concept NC iSONIC, the standard machine ECO iSONIC, the ultrasonic welding cabin ECOFLEX iSONIC and of course the ultrasonic hand welding unit DNP iSONIC.
Price of the Product
Price on request