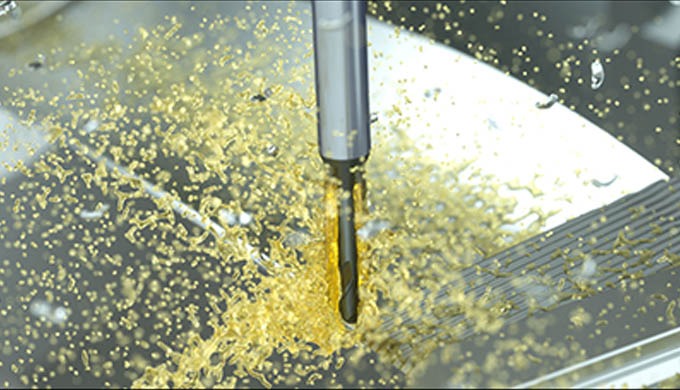 CrazyMill Cool Ball - Z2 is an innovative two fluted ball endmill for the roughing andfinishing of stainless steels, titanium alloys, CrCo alloys and super alloys. With a very efficient integrated
coolant supply it reaches the highest cutting speeds and guarantees a high chip removal rate.Three versions are availablein the diameter range of 0
Description of the Product
CrazyMill Cool Ball - Z2 is an innovative two fluted ball endmill for the roughing and finishing of stainless steels, titanium alloys, CrCo alloys and super alloys. With a very efficient integrated
coolant supply it reaches the highest cutting speeds and guarantees a high chip removal rate. Three versions are available in the diameter range of 0.3 mm to 8.0 mm and a maximum milling depth up to 5 x d. The cutting length is always 2 x d.
The cutting geometry is especially designed to improve speed and surface quality in a manner to limit oscillation and vibration. The extended cutting depths facilitate machining on the radius and on the cylindrical part, and make the milling cutter into a versatile tool.
CrazyMill Cool Ball - Z2 combines HSC (high-speed cutting) and HPC (high-performance cutting), thus becoming an HSPC (high-speed performance cutting) ball endmill.
Price of the Product
Price not indicated