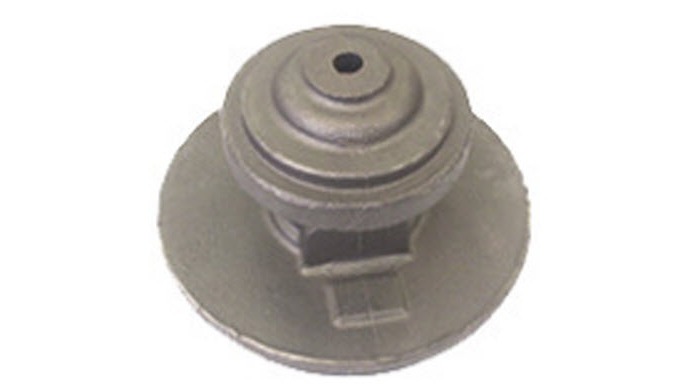 The Senior Management Team within Thomas Dudley foundry division has over 100 years' experience within the turbocharger and high temperature alloy castings market and calls upon this expertise to provide unique, end-to-end solutions.
Purpose made shell core machines with multi split capabilities allow core boxes encompassing up to five parts
Description of the Product
The Senior Management Team within Thomas Dudley foundry division has over 100 years' experience within the turbocharger and high temperature alloy castings market and calls upon this expertise to provide unique, end-to-end solutions.
Purpose made shell core machines with multi split capabilities allow core boxes encompassing up to five parts to be produced.
We also understand the thermal requirements of resin core materials needed to deliver cast iron turbocharger components and turbo housings that are free from retained sand. Once cores have been made, state-of-the-art dipping and drying facilities have the capacity to finish 4,000 cores per hour.
In addition, our Disamatic 2110 moulding line provides the perfect production platform for castings with low ferrostatic pressure and no internal penetration. This enables pouring temperature to be maintained to +/- 5°C to minimise subsurface porosity.
We are also fully conversant in advanced shotblasting techniques and have the ability to chemically clean castings to conform to exacting industry specifications. Boroscoping is undertaken to validate process efficiency and our trusted partners provide quality assured Tier 1 machining.
With flexibility in mind, stock holding and consignment agreements can also be configured to suit individual customer requirements.
Form more information visit -
https://www.thomasdudleycastings.co.uk/industries-sectors/automotive-castings/turbo-charger-high-temperature-alloy-castings/
Price of the Product
Price not indicated
Category of the Product
I want to get more details about the product
Company catalogues - Thomas Dudley Foundry Ltd

QUALITY ASSURED IRON CASTINGS (English)
24 pages

UTILITY CASTINGS RANGE PRODUCT SPECIFICATION GUIDE (English)
44 pages