Tubular Handles with Adjustable Mounts
- Product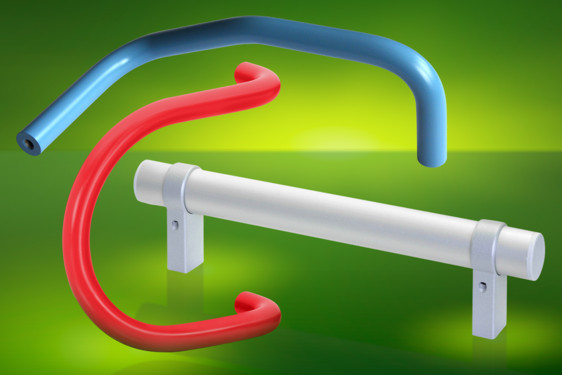 Elesa's GN333.3 tubular aluminium handles feature moveable shank mountings with polyamide end caps. They are available in straight lengths or with custom bends and are expected to be of value in many applications from architectural hand rails such as lifts, stairs etc., and onto machinery operation, e.g. press brakes, control pods, sliding doors et
Description of the Product
Elesa's GN333.3 tubular aluminium handles feature moveable shank mountings with polyamide end caps. They are available in straight lengths or with custom bends and are expected to be of value in many applications from architectural hand rails such as lifts, stairs etc., and onto machinery operation, e.g. press brakes, control pods, sliding doors etc.

Standard lengths of GN333.3 tube are available in natural anodised or epoxy black, up to 592mm, enabling completing variable mounting centres and multiple shanks if required. Standard diameter is 28mm to ensure a comfortable hand grip.

Custom bending is suited to decorative hand rails, (stairs, lifts etc.), also to machine grab rails, conveyor systems, plastics handling machines etc. with custom paint to RAL colours as required.


Price of the Product
Price not indicated
Category of the Product