Thro Vase (Pack of 2)
- Product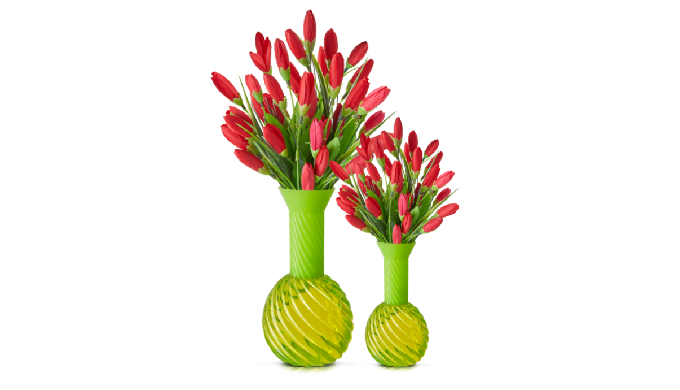 BE FIRE READY!
Most fire disasters can be avoided if the fire is thwarted before it spreads. But traditional fire fighting methods are cumbersome, difficult to use and require training. Due to which they aren't in widespread usage. Presenting Thro, an innovative and easy-to-use impact-activated fire extinguisher that is developed to make fire
Description of the Product
BE FIRE READY!
Most fire disasters can be avoided if the fire is thwarted before it spreads. But traditional fire fighting methods are cumbersome, difficult to use and require training. Due to which they aren't in widespread usage. Presenting Thro, an innovative and easy-to-use impact-activated fire extinguisher that is developed to make fire fighting rather easy.
WHAT IS THRO?
Thro is an impact-activated fire extinguisher ideal to douse small indoor fires. With Thro, anyone can douse fires in three easy steps.
– Pick
– Aim at the fire
– Throw to douse
HOW DOES IT WORK?
Thro houses a water-based solution in a casing. In the event of a fire, simply pick, aim and throw at the fire. The casing breaks upon impact, releases the fire-extinguishing solution which cuts the supply of oxygen to the fire and douses the fire. This solution is completely non-toxic, effective and leaves no residue.
WHY THRO?
Thro has been ergonomically designed to fit easily in the palm of anyone, from a child to an elderly person. It is sleek and light-weight and adds to the aesthetic value of the room it adorns. Most importantly, Thro can become your first line of fire defence in homes, offices, schools, hotels, restaurants, pubs, shops and many such daily places. Thro makes you fire ready.


Price of the Product
Price on request
Category of the Product
I want to get more details about the product
Company catalogues - DeccaLeap Technologies LLP

Intro to THRO Vase (English)
1 pages

Intro to F-Protekkt (English)
1 pages