SUUEN ORIGIN BLACK SHAMPOO
- Product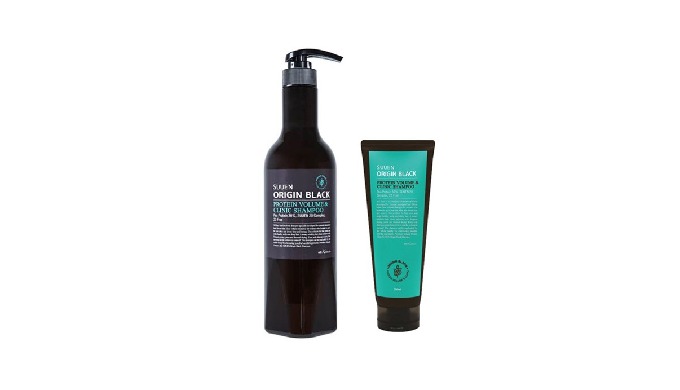 [EROOM FACTORY]

The shampoo that helps the hair protein bond with the vital ingredient peas and amino acids keeps the hair healthy and resilient. You can do protein Clinic Home Care with just shampoo without going to the hair salon.

Hair protein binding force,Rough hair care
- ‌Contains about 30% of p
Our recommended products and services
Description of the Product
[EROOM FACTORY]

The shampoo that helps the hair protein bond with the vital ingredient peas and amino acids keeps the hair healthy and resilient. You can do protein Clinic Home Care with just shampoo without going to the hair salon.

Hair protein binding force, Rough hair care
- ‌Contains about 30% of pea protein compared to capacity
- No 17 harmful ingredients
- ‌Contains 47 types of natural ingredients, whole family shampoo
- ‌Hypoallergenic shampoo (ph 5.5 weak acidity)

9 Human Application Tests Completed
- Helps with hair protein binding force
- ‌Helps with 25 hour root volume persistence
- Helps sustain 48 hours of hair volume
- Helps moisturize your hair for 48 hours - ‌Helps moisturize and moisturize perm hair for 100 shampoo sessions
- ‌Helps with color persistence of dye for 100 shampooings
- ‌Helps improve hair (hair) gloss (Angeling effect)
- ‌Helps protect and improve damaged hair (cuticle)
- Complete skin low irritation test.

Price of the Product
Price not indicated
Category of the Product