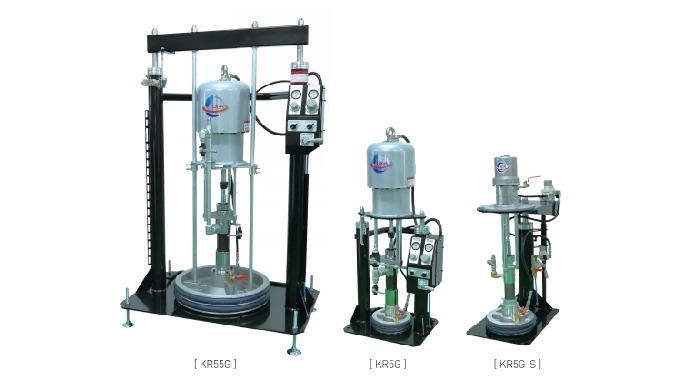 It is mainly used in silicone injection line of automobile production plant, and there are 5 Gallon and 55 Gallon according to the specifications of paints. It is a high viscosity transfer pump that can supply sealant, adhesive and other medium to high viscosity filter to double layer glass silicon injection. It is available for two component (sing
Description of the Product
It is mainly used in silicone injection line of automobile production plant, and there are 5 Gallon and 55 Gallon according to the specifications of paints. It is a high viscosity transfer pump that can supply sealant, adhesive and other medium to high viscosity filter to double layer glass silicon injection. It is available for two component (single of plural) finishing proportioners providing arrurate mix ratios, material savings and consistent performance. In addition, heating system can be installed by optional.
Price of the Product
Price not indicated
Technical Details

Main fuction : Checkmate type is more durable than previous ball type at the bottom, and it is possible to transport high viscosity fluid more efficiently.
Category of the Product
Ask for a quote
Company catalogues - Yelim painting system