New Wave Finger Joint (Current type)
- Product
Gyeonggi-do -
South Korea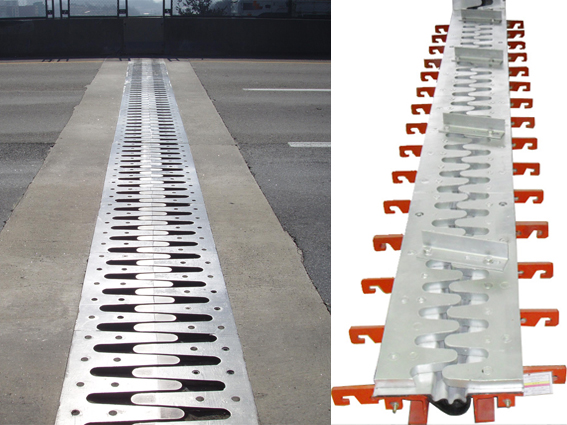 1. Used for Transverse Direction of Right Angled, Skew Angled & Curved Bridge
2. Suitable for Long & Large Bridge with High speeded Heavy Traffic & Heavy Weighed Vehicles' Transit
3. Shape of Top Plate: Long Finger Typed Deep Water Wave
4. Class of Products : NWJ # 50CF ~ 1,050CF...
Description of the Product
1. Used for Transverse Direction of Right Angled, Skew Angled & Curved Bridge
2. Suitable for Long & Large Bridge with High speeded Heavy Traffic & Heavy Weighed Vehicles' Transit
3. Shape of Top Plate: Long Finger Typed Deep Water Wave
4. Class of Products : NWJ # 50CF ~ 1,050CF
Price of the Product
Price not indicated
Technical Details
Required to ask for the products more than 1,050mm of Allowable Flexibility
I want to get more details about the product
Company catalogues - MP Tech Corporation