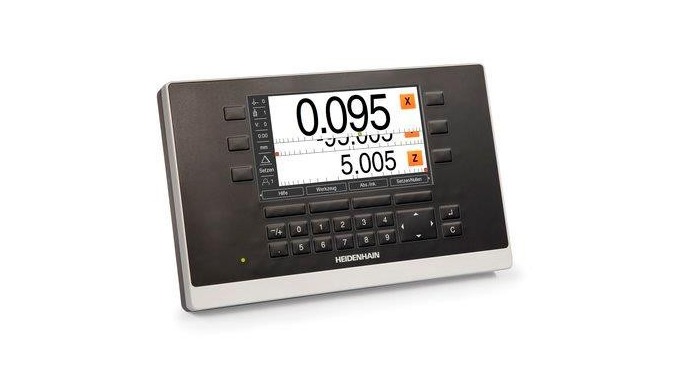 Digital readouts from HEIDENHAIN are used in a wide variety of applications. They are deployed on machine tools, infeed axes on saws and presses, measuring and inspection equipment, dividing apparatuses, setting tools, production inspection measuring stations, and more. To meet such demands, these digital readouts can also be used in combination wi
Description of the Product
Digital readouts from HEIDENHAIN are used in a wide variety of applications. They are deployed on machine tools, infeed axes on saws and presses, measuring and inspection equipment, dividing apparatuses, setting tools, production inspection measuring stations, and more. To meet such demands, these digital readouts can also be used in combination with numerous encoders from HEIDENHAIN.

Digital readouts with multiple axes are primarily used on manually operated machine tools, where their practical cycles provide
optimal support to the operator during milling, drilling, or turning. By instantly displaying the position in an easy-to-read
manner, digital readouts enable a significant increase in productivity.
Price of the Product
Price not indicated
Category of the Product
Ask for a quote
Company catalogues - DR. JOHANNES HEIDENHAIN GmbH