Mild Steel Pitless Weighbridge
- Product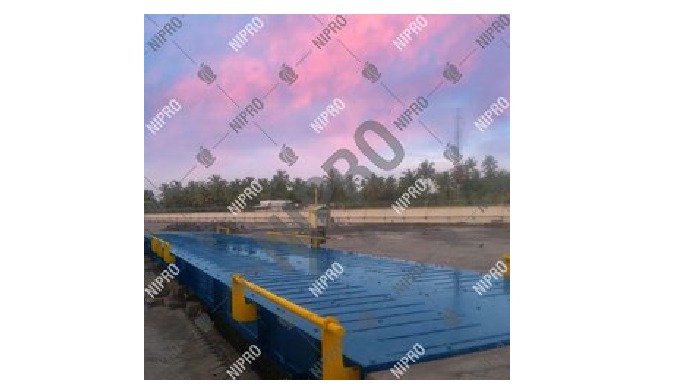 Brand: Nipro
Load Capacity: Max. 200 Ton
Power Source: AC 230V
Taring Range: 100%
Calibration: Software Through Keypad
Material: Mild Steel
Application: Coil and Industrial Heavy-Duty Applications
Interface: RS232C, Ethernet, USB Interfaces (Optional)
Safe Overload: 150%

Our Mild Steel Pit
Description of the Product
Brand: Nipro
Load Capacity: Max. 200 Ton
Power Source: AC 230V
Taring Range: 100%
Calibration: Software Through Keypad
Material: Mild Steel
Application: Coil and Industrial Heavy-Duty Applications
Interface: RS232C, Ethernet, USB Interfaces (Optional)
Safe Overload: 150%

Our Mild Steel Pitless Weighbridge is engineered to weigh all kinds of vehicles from Auto to Multi Axle Trailers. It can weigh different type of vehicles depending on various capacities and platform sizes.
Price of the Product
Price on request
Category of the Product
I want to get more details about the product