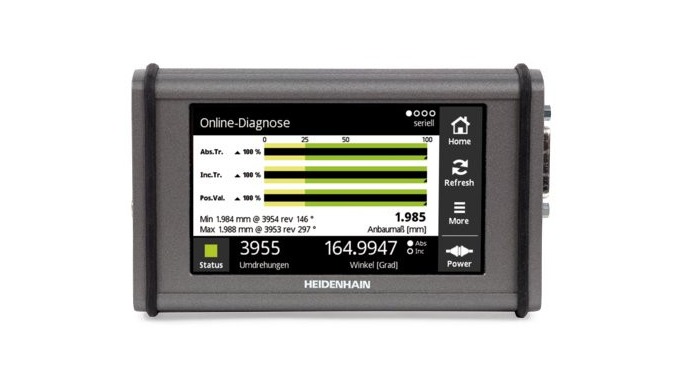 The PWT 101 is a testing device for the
functional testing and adjustment of
incremental and absolute HEIDENHAIN
encoders. Thanks to its compact dimensions
and sturdy design, the PWT 101 is ideal for
portable use. Operation and visual display
are performed on a 4.3-inch color flat-panel
touchscreen.
T
Description of the Product
The PWT 101 is a testing device for the
functional testing and adjustment of
incremental and absolute HEIDENHAIN
encoders. Thanks to its compact dimensions
and sturdy design, the PWT 101 is ideal for
portable use. Operation and visual display
are performed on a 4.3-inch color flat-panel
touchscreen.
The PWT 101 supports a variety of functions
depending on the encoder and the interface.
With encoders featuring the EnDat interface,
for example, you can display the position
value, export online diagnostic data, shift
datums, and perform further inspection
functions.
Price of the Product
Price not indicated
Category of the Product
Ask for a quote
Company catalogues - DR. JOHANNES HEIDENHAIN GmbH