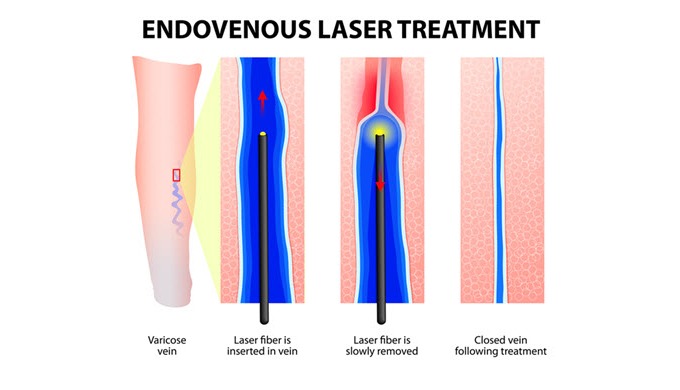 Leg pain from swollen veins and similar symptoms are all to common among adults as an estimated thirty to sixty percent will develop spider veins and/or varicose veins in their lifetime, regardless of whether you're a man or a woman, vein disease doesn't care.

A popular
Description of the Service
Leg pain from swollen veins and similar symptoms are all to common among adults as an estimated thirty to sixty percent will develop spider veins and/or varicose veins in their lifetime, regardless of whether you're a man or a woman, vein disease doesn't care.
A popular
vein treatment option for varicose veins
is endovenous laser ablation or what's commonly referred to as laser vein removal. Our vascular specialists are trained to help you decide on a personalized treatment plan for your vein disease. If you're in New York City, Metro Vein Centers can help you get back on track with our minimally invasive proceedures, performed in our offices for your convenience.
Price of the Service
Price not indicated
Category of the Service