JPS Cosmetics Co., Ltd. / mielle Professional Secret Cover line
- Product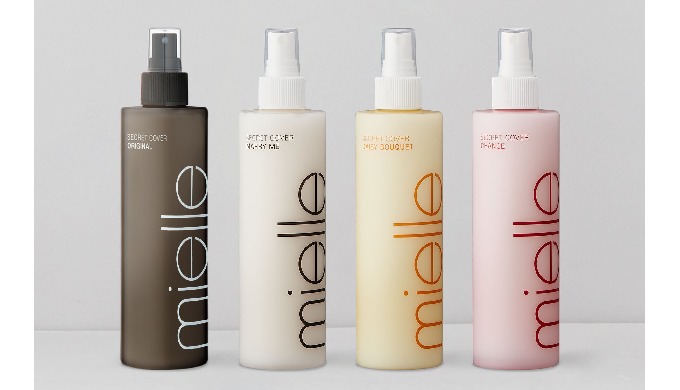 1. Secret Cover Original 250ml: Chic and attractive Musk fragrance
2. Secret Cover Marry Me 250ml: Soft and sweet Orchid fragrance
3. Secret Cover Daisy Bouquet 250ml: Fruity and fresh bouquet fragrance
4. Secret Cover CHANCE 250ml: A sensual and feminine fragrance

#Technical Detail / Specifications
Shake well be
Description of the Product
1. Secret Cover Original 250ml: Chic and attractive Musk fragrance
2. Secret Cover Marry Me 250ml: Soft and sweet Orchid fragrance
3. Secret Cover Daisy Bouquet 250ml: Fruity and fresh bouquet fragrance
4. Secret Cover CHANCE 250ml: A sensual and feminine fragrance

# Technical Detail / Specifications
Shake well before use. Whether wet or dry, spray it from time to time and lightly handle with any cases such as hair removal, haircuts, dryness, and for daily hair protection or brightness is needed. Do not rinse off.
Price of the Product
Price not indicated
Category of the Product