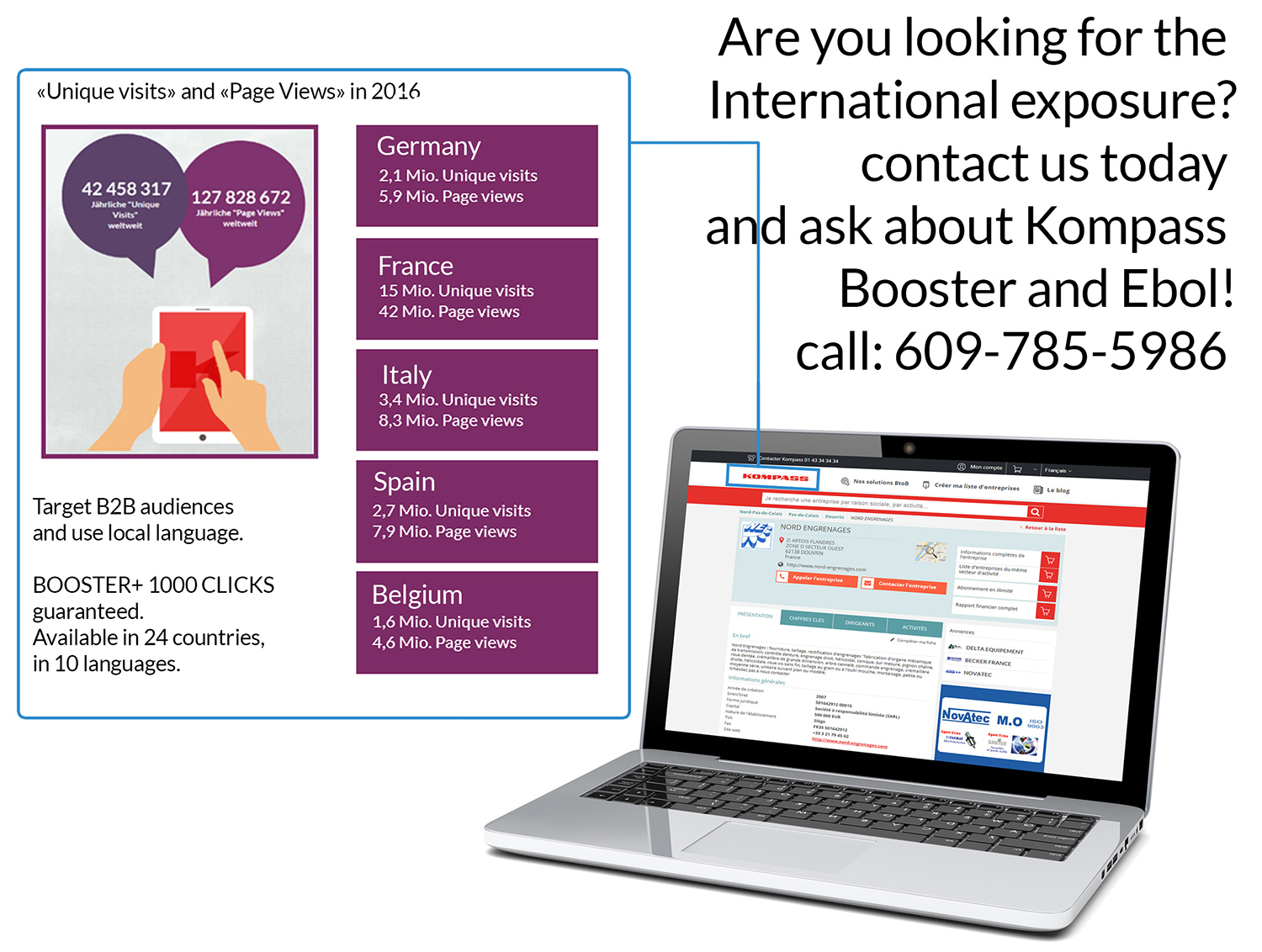 To develop your business internationally, one of the essential requirements is to accurately identify which companies to contact. This can be done by refining searches, above and beyond the basic company information which is often widely available. With the help of our unique classification system, the Kompass database allows users to establish whe
Description of the Service
To develop your business internationally, one of the essential requirements is to accurately identify which companies to contact. This can be done by refining searches, above and beyond the basic company information which is often widely available. With the help of our unique classification system, the Kompass database allows users to establish whether companies are producers, distributors or service providers of their listed products and services. In addition users benefit from the level of detail that is available in the Kompass classification system, currently including more than 55 000 product and service headings, which is second to none.
With regular updates, we can help you to find up to date contact information for decision makers in order to help grow your business locally or internationally.
In addition, our international online promotion solution will optimise your company profile for search engines in more than 60 countries.
Price of the Service
Price not indicated
Technical Details
60+ countries
24 languages
Unique and international classification
Category of the Service
I want to get more details about the product
Company catalogues - Kompass North America

Kompass Booster user guide (English)
29 pages

Kompass transportation sector infographics (English)
1 pages