Instrumentation for Automation
- Product
Southport -
United Kingdom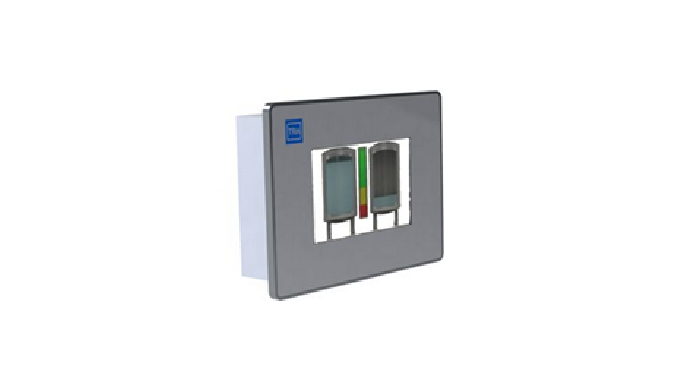 Description of the Product
Instrumentation for Automation & Industrial applications
A range of instruments and controllers for automation and industry. Digital Pressure controllers/Monitors, Tank Level monitors, sensors, Dosing systems, Pancake seals, Temperature controllers, data loggers and many more.
Range includes:
Automated Dosing Controllers
Dosing uses feedback from flow meters to control pumps in order to mix ingredients and used in water treatments, flavouring etc. The ALC100 is a Automated Dosing Controller capable of being customized to suit individual needs. There are 4 pumps control channels and the system can take as many as 16 flow meter inputs. There is also provision for tank level sensors to control and record tank contents.
Float Level Transmitters
Float level transmitters can be used to test the level of almost any liquid. The sensors are accurate and reliable since they work off ultrasonic crystals. Product manufactured by PCI.
Instrumentation/Controllers
This product is designed as a low cost high performance instrumentation display/controller. The device has a 4.5" touch screen and can display the contents of up to 4 tanks, or show temperature/pressure etc. Software is supplied in a template mode and is fully operational, but can easily modified to suit specific applications. Product will be available is 2019.
Pancake Seals
PCI Manufactures seals, these can be used to monitor pressures etc. Seals can be supplied with strain gauges manufactured on the seal these provide accurate pressure measurement for automation and scientific applications.
Tank Level gauge/Controllers
Dedicated Tank level gauge with a 4.5" touch screen and can display the contents of up to 4 tanks. Product will be available is 2019.
Data Loggers
The MAP programming language makes data logging easy to implement either as part of a control sequence or as a stand alone data logger.
For more information call us on +44 (0)1704 563777 or visit our website:
https://trm-electronics.com
Price of the Product
Price not indicated
Category of the Product
I want to get more details about the product