Fresh Balsam Hair Shampoo
- Product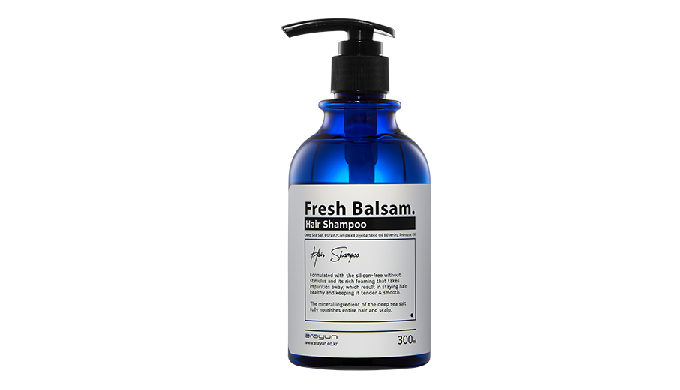 Fresh Balsam Hair Shampoo
A hair shampoo that manages and softens your hair and foam cleanser without irritation to your scalp through the application of a silicone-free cleaning system.
It contains deep marine water + grain germination complex, so it is excellent for exfoliating and damaged hair management.
pH5.5
Description of the Product
Fresh Balsam Hair Shampoo
A hair shampoo that manages and softens your hair and foam cleanser without irritation to your scalp through the application of a silicone-free cleaning system.
It contains deep marine water + grain germination complex, so it is excellent for exfoliating and damaged hair management.
pH5.5 Low acidity, volume maintenance after drying, color maintenance of dyed hair

#Technical Detail / Specifications
It uses deep ocean water from deep blue sea.
Rich mineral content keeps you clean and clear.
Characteristics of the Product
Dimension

300ml / 500ml

Origin

Republic of Korea
Category of the Product
I want to get more details about the product
Company catalogues - RNS Inc.

arayun catalog_ENG (English)
16 pages

DIAVIS Introduction_RNS (English)
2 pages

RNS_Company Info (English)
2 pages