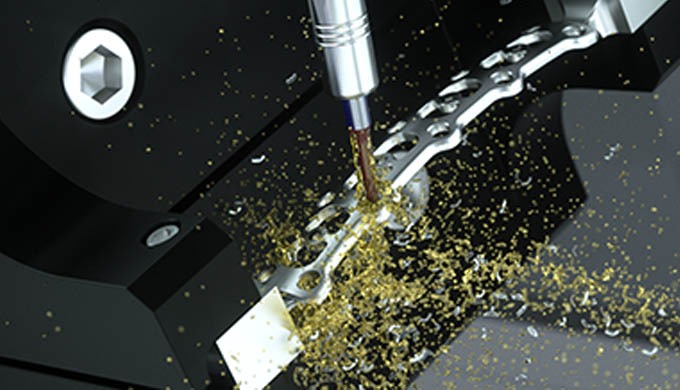 CrazyMill Cool Ball - Z4 is a four flutes milling cutter for the finishingof many materials such as stainless steels, titanium alloys, CrCo and super alloys. This four fluted ball end-mill is
available in diameters from 1 mm to 8 mm and for a maximum milling depth of 5 x d.
Due to its new cutting edge geometry, the integrated cooling an
Description of the Product
CrazyMill Cool Ball - Z4 is a four flutes milling cutter for the finishing of many materials such as stainless steels, titanium alloys, CrCo and super alloys. This four fluted ball end-mill is
available in diameters from 1 mm to 8 mm and for a maximum milling depth of 5 x d.
Due to its new cutting edge geometry, the integrated cooling and the high performance coating, CrazyMill Cool Ball - Z4 sets new benchmarks compared to conventional milling tools regarding copy and side milling with its high cutting speed and cutting depth ap, increased tool life and improved surface quality.
With progressive flutes in the versions M (3.5 x d) and N (4.5 x d) these characteristics are once more significantly increased. The cutting length of these two versions is extended in order to allow machining on the radius as well as the cylindrical section of the tool. The outcome is a very versatile milling cutter.
Price of the Product
Price not indicated