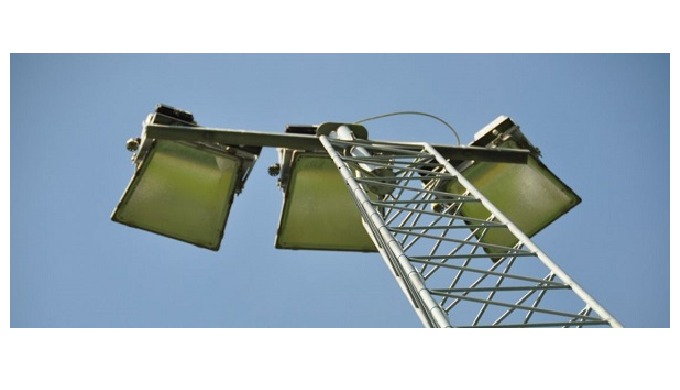 Over the years, Carl C. A/S has manufactured countless lattice towers for floodlight. The tasks have covered a wide range – from our own standard lattice towers for illuminating playing fields, harbour areas, freight terminals, etc., to the development of special lattice towers in collaboration with lighting manufacturers, architects, etc., where t
Description of the Product
Over the years, Carl C. A/S has manufactured countless lattice towers for floodlight. The tasks have covered a wide range – from our own standard lattice towers for illuminating playing fields, harbour areas, freight terminals, etc., to the development of special lattice towers in collaboration with lighting manufacturers, architects, etc., where the purpose has been to illuminate shop squares, recycling stations, institutions, etc. The lattice towers can be delivered in triangular or square shapes with typical tower heights ranging from 7.5 to 30 metres, and from 2 to 10 floodlights at the top of the tower. The towers are typically self supporting, but can also be linked by wires to which the floodlights are fitted.

In order to be able to calculate the perfect tower and to determine the lowest possible cost of the project in the tendering phase, we must know something about the number and design (preferably in the form of data sheets) of the intended floodlights, and what the intended lighting directions will be.
Price of the Product
Price not indicated
Technical Details
For triangular lattice towers, we can provide a number of our own prefabricated concrete foundations which just have to be placed in a pre-excavated hole, after which the tower can be installed shortly afterwards. This means that you can typically have the tower fully installed on the same day, and easily avoid the various processes relating to casting a foundation.



Ask for a quote
Company catalogues - Carl C. A/S