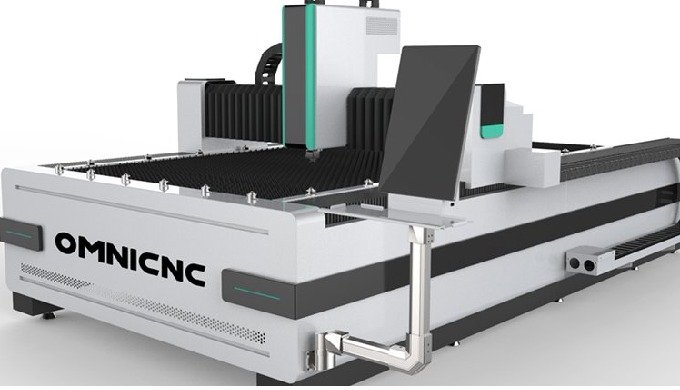 Fiber Laser cutting systems use a low-maintenance solid-state laser source to generate a laser beam that is delivered through fiber optic cable to the laser cutting head. This fiber transfers the beam with a beam quality tailored for cutting metal.

Cut through nearly any type of metal quickly easily with a high range of precision and ac
Description of the Product
Fiber Laser cutting systems use a low-maintenance solid-state laser source to generate a laser beam that is delivered through fiber optic cable to the laser cutting head. This fiber transfers the beam with a beam quality tailored for cutting metal.

Cut through nearly any type of metal quickly easily with a high range of precision and accuracy, OMNI enables more steel fabricators to add high-precision cutting capability to their operations to achieve superior cut quality and tolerance for fine featured cutting on materials from gauge to plate thickness while able to cut titanium, brass, mild steel, copper, aluminum, stainless steel, and more.

Pipe cutting system meet the demand of round tube, square tube and rectangular tube cutting.
Price of the Product
Price not indicated
Characteristics of the Product
Type

Fiber Laser

Model

1326

Dimension

4' *8'

Brand

OMNI

Certification

CE

Origin

China