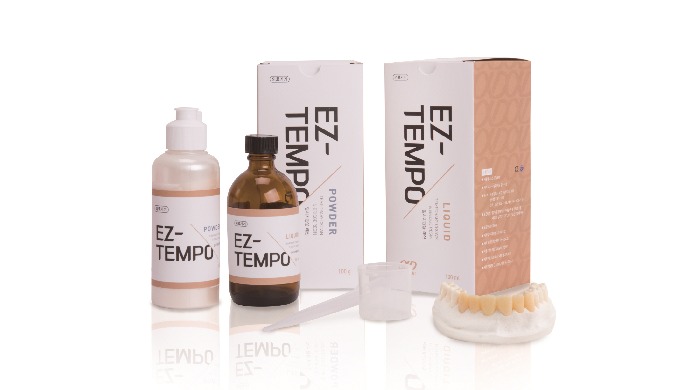 EZ-TEMPO
: Self Curing Acrylic resin for Temporary Crown & Bridge
-. Excellent transparency, glossy and natural surface
-. Cutting smoothly without chipping
-. Easy to Polish & Trim smoothly
-. High flexural strength & Low shrinkage

[KOMPASS MALL]
*If you want to buy a product,...
Description of the Product
Price of the Product
Price not indicated
Technical Details
100g, 100ml
Category of the Product
Ask for a quote
Company catalogues - HUDENS BIO CO., LTD.