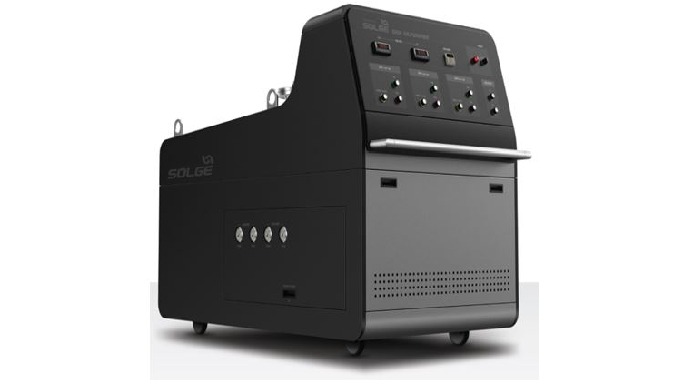 Nitrogen Stripping Disk Type Dehydration Purifier

In addition to particles, water is a major cause of oil contamination. Contamination by moisture shortens the rotating body's service life, accelerates corrosion, and destroys the lubricating film, causing metal-to-metal contact. Metal-to-metal contact causes abnormal we
Description of the Product
Nitrogen Stripping Disk Type Dehydration Purifier

In addition to particles, water is a major cause of oil contamination. Contamination by moisture shortens the rotating body's service life, accelerates corrosion, and destroys the lubricating film, causing metal-to-metal contact. Metal-to-metal contact causes abnormal wear and tear in the equipment, leading to equipment failure. Moisture in oils exists in three forms (free, emulsified, and dissolved). All moisture forms must be removed, but the removability and efficiency vary depending on the oil's viscosity or type. Ex-Dri is an innovative product that can be applied to all oil types, including high viscosity oils, remove all water forms, quickly remove a large amount of free water and even sludge and varnish.


[ Technical Detail ]
▪ Can remove all three water forms (free, emulsified, and dissolved)
▪ Can apply to high-viscosity oils (460cSt)
▪ Can remove water without loss of additives
▪ Can remove solid particles
▪ Digital display (temperature, humidity, pressure, differential pressure) – optional
▪ Curved exterior for safety – optional
▪ Can remove sludge, varnish, and acid (Model VR)
▪ Can remove a large amount of free water quickly (Model CO)


Key Features
▪ The world's first disk type dehydration purifier
▪ Very effective removal even with high viscosity (460 cSt) oil
▪ No depletion of additives. No degradation
▪ Simple operation and few breakdown factors.
Price of the Product
Price not indicated
Category of the Product
I want to get more details about the product
Company catalogues - Solge Corporation