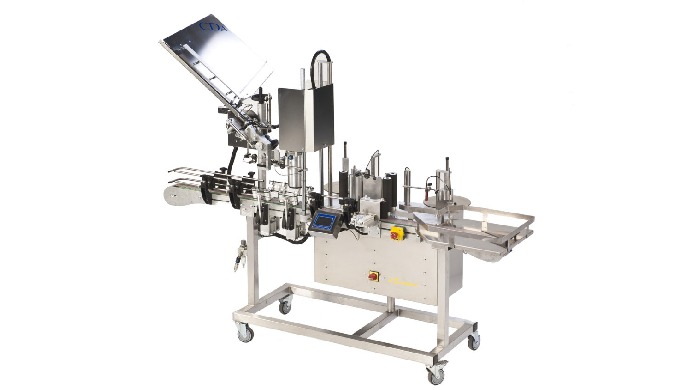 Description of the Product
The
Essential
, which is designed by CDA, is an automatic labelling and capsule crimping machine to label your
bottles
.
It can apply up to two adhesive labels (label & back label) and its production capacity can reach 800 bottles/hour depending on the packaging design.
Characteristics:
- Labelling rate: Maximum 800 bottles/hour
- Machine control: User-friendly touchscreen
- Labelling: 1 or 2 labels
- Structure: Stainless steel and Aluminium
The Essential is very easy to use and easy to adapt to different bottles formats.
Price of the Product
Price not indicated
Technical Details
Advantages:

- Crimping of metal or PVC capsules (8-roller crimping head or thermal head)
- Accurate and efficient labelling (3-point technique)
- Intuitive operation and easy to adjust
- No planned obsolescence
- After-sales service