Drug Rehab SEO Marketing
- Service
Pompano beach -
United States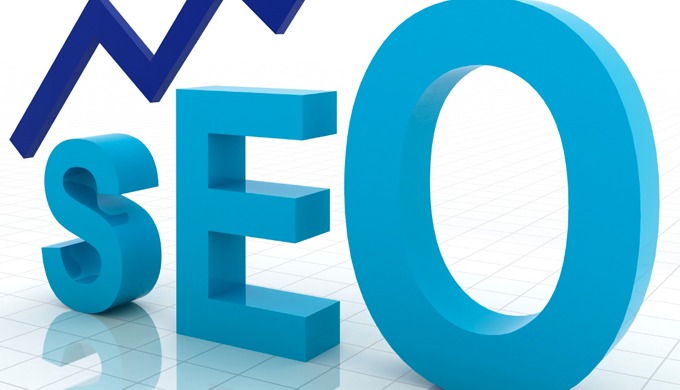 Drug rehab marketing SEOis a difficult task. Marketing a business can be overwhelming. With many different areas that can produce results. In the addiction recovery industry, many owners suffer from digital Darwinism. This is when technology moves faster than a business can adapt. Here are strategies, resources, and inform...
Description of the Service
Drug rehab marketing SEO
is a difficult task. Marketing a business can be overwhelming. With many different areas that can produce results. In the addiction recovery industry, many owners suffer from digital Darwinism. This is when technology moves faster than a business can adapt. Here are strategies, resources, and information on drug rehab marketing that cross over into every industry. Some of the areas are;
proper website development
· Google maps
· on page SEO
· social media marketing
· building citations
· building powerful back-links
· how to get on page one of Google
· Geotargeting
· formatting pics
· proper placement of H tags
· using Yoast for SEO
· in-depth marketing intel from consultants
Drug Rehab SEO Marketing Resources
Drug rehab marketing SEO
marketing resource guide provides substance abuse treatment centers an abundance of information on
drug rehab marketing
. This is a good to source for drug rehabilitation centers, drug, and alcohol addiction treatment centers, drug detox centers, sober livings, inpatient rehabs and substance abuse IOP centers. The paramount information gives in-depth knowledge on drug rehab marketing, substance abuse marketing plans, drug rehab website development, SEO, Google Maps, social media marketing, and more.
Drug rehab marketing requires specific expertise addiction recovery industry. Many rehabilitation centers have inadequate marketing strategies for addiction treatment. Buying treatment calls will no longer generate enough treatment calls. Not having a solid drug rehab marketing plan puts recovery centers at great risk.
Why Drug Rehab SEO Marketing is Needed
Drug rehab marketing SEO
marketing is needed because of competition on the web for businesses is fierce. Generating leads and phone calls is difficult unless you are on page one of Google. However, getting to page one of Google is a difficult task. It requires a structurally sound website, high-quality back-links, and SEO. Without web marketing knowledge getting the abundance of calls from page one of Google is impossible.
In the drug rehabilitation industry, many centers are closing due to new regulations and extreme regulation. The old way of a buy rehab leads strategy and generating treatment calls is no longer successful. Pay per click and drug rehab calls centers are risky at best.
The abundance of centers closing all has this in common. Getting educated by drug rehab marketing consultants, attending addiction conferences and relying on a good drug rehab marketing agency is key to surviving. When seeking a drug rehab marketing agency recovery center owner need to know what to look for. An understanding of marketing strategies for addiction treatment is important. Drug rehab marketing is expensive and learning for specialists to save money.
All About Drug Rehab SEO Marketing
Drug rehab marketing SEO marketing
requires being educated on website development, SEO and social media marketing. There are many steps in addiction treatment lead generation on the web. Not following critical area wastes a tremendous amount of an addiction treatment center marketing budget. Behavioral health Executives need to be aware of the most common mistakes made. Many do not think marketing on the web works. They need an understanding of drug rehab SEO strategies.
A good starting point is looking closely at their electronic assets. Business listings like Yelp's best Drug Rehab SEO Marketing Agency can provide links to vital drug rehab marketing information. Finding the best drug rehab SEO marketing resources and learning from them is key. This process takes time and resources.
Drug Rehab SEO That Works with Marketing Departments
Our
drug rehab marketing SEO
works with your marketing department. We consult on many aspects on the business side of your addiction treatment center. Many rehabilitation centers need a formal plan including solutions and recommendations on how to operate more efficiently, increase your behavioral health companies bottom line, and increase referral sources.
Proven marketing and business techniques are used to build a target audience. Our audience consists of; over 305,000 direct level one contacts on LinkedIn, 12addiction-related groups on LinkedIn totaling over 50,000 members. We can teach you how to grow your brand and contact base to increase referrals, or we have packages available to help you market your organization.
Marketing Department Infrastructure
Before you can engage in
drug rehab SEO marketing
activities you must get educated on digital Darwinism. Many treatment centers have not moved as fast as the web. They do not have the technical education. This is essential to get on page one of Google. Ranking organically in the first three slots produces thousands of treatment calls. To achieve this requires the following:
Formal Marketing Plan
Budget·
In 2012 Google increased their rates by 70% in our field. The top players in this game are spending 50-100k per month. Min investment 10k – 20k per month to be effective.
·
Drug Rehab Consultants
Drug rehab consultants providing complete start-up guidance for a treatment center. We implement
drug rehab marketing SEO
and evaluate an existing treatment center to increase revenue and ROI. Looking at infrastructure and every component of the organization. We also bring buyers and sellers of treatment centers, detox's, and behavioral healthier centers together.
We will use our best efforts and act in all respects like a drug rehab consultant to reduce costs, and generate more revenue Our creative efforts and consulting implement new, more efficient ideas for the purpose of marketing and staff development. We promote, represent and take whatever steps are deemed ethically appropriate to bring proven marketing strategies.
Drug Rehab Marketing Set-up
We will set-up, or evaluate the entire marketing infrastructure of your organization including a
drug rehab marketing SEO
strategy. As we work with you, we examine your existing marketing and show you how to generate treatment calls. A key is positioning your brand in the sea of other treatment centers. Formalized business and marketing training in the following that increases your Revenue;
Marketing
Drug rehab SEO
Led Generation
Drip Campaigns
P2B Marketing
Integrating marketing campaigns that build brand awareness, increase response rates, and referrals. Our integrated strategy includes a health marketing mix of web marketing, drip, email, and direct mail marketing to potential clients and professionals. An inclusion of proven social media marketing and branding.
Drug Rehab Marketing, Business, and Organizational Consulting
Drug rehab marketing and organizational issues cost time, energy, and money. In the rehab/healthcare business, problems with employees, organizational structure, trained professional call center staff, and business operations lose revenue. We educate on decreasing liability and increasing drug rehab leads.
Call now and let's discuss how we can assist you in your start-up or provide better processes that generate revenue for your current organization. An important area we address is sales and marketing. This is the key to keeping the center's doors open. Many have survived in the past with just an outreach strategy. This industry has changed dramatically over the last year. It is not critical to establishing new and proven drug rehab marketing strategies.
Drug Rehab SEO to Marketing Behavioral Healthcare Services
Drug rehab SEO and marketing
behavioral healthcare services are very special and tremendously complex businesses to market. So many good treatment programs and/or professionals struggle day in and day out with trying to figure out how to get clients and pay the bills! There is a faster, more direct and cost-effective way to go in regard to generating referrals:
Providing the nation's largest audience of addiction professionals and individuals seeking treatment
Proven and documented drip campaigns that keep you in front of the individuals that have inquired about your services
Developing, launching and maintaining a unique Brand
Developing and Implementing a professional, comprehensive Marketing Plan
Designing marketing materials
Advising on designing and writing copy for Web Site
Developing, strengthening and maintaining referral relationships
Monthly marketing and sales reporting
Handling all Sales functions to generate revenue through increased client admissions
Sales & Professional Development Staff Trainings
Contact Us Today for Drug Rehab Marketing
We provide drug rehab SEO and business training. If your drug and alcohol addiction treatment center are struggling, we may be able to help. However, if you wait too long you may be unable to recover in time to save your rehabilitation center. Give us a call at 561-235-6195 for a free consultation.
Best Drug Rehabs West Palm Beach, Florida
We have built up the drug rehabs West Palm Beach rankings on Google for our drug and alcohol addiction treatment centers clients in Florida. Prior to signing on for our advertising services they did not rank in the first 50 pages of Google. After 90-days that are on page one for major search terms like;
drug rehabs Austin
inpatient drug rehabs Austin
best IOp drug rehabs austin Texas
Best IOP Drug rehabs Oceanside California
When seeking the
best IOP drug rehabs Oceanside California
Harmony Grove Recovery is the best choice. They are a alcohol detox center with inpatient and intensive outpatient rehabilitation services. They provide relapse prevention as part of their substance abuse treatment plan.
Price of the Service
Price not indicated
Characteristics of the Service
Brand

IOP Drug Rehabs Austin Texas

Label

drug rehab marketing
Category of the Service