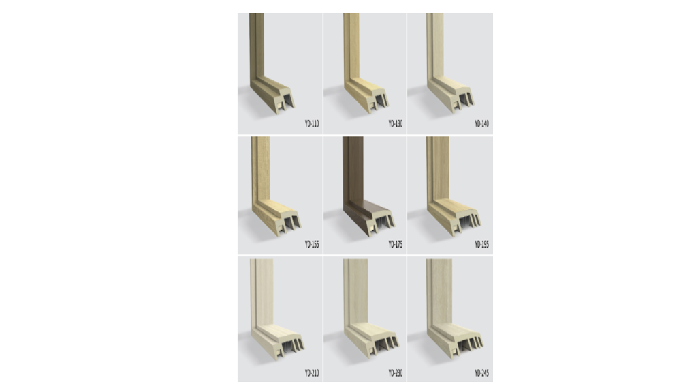 Depending on the perference, weather condition and enviornments of the country, you can choose its core material : PVC frame & wood & aluminum.

Younglim is confident in our door frames having the features of high practicality, superir durability, solid structure and various colors and sizes.

# Technical Detail / Spec
Description of the Product
Depending on the perference, weather condition and enviornments of the country, you can choose its core material : PVC frame & wood & aluminum.

Younglim is confident in our door frames having the features of high practicality, superir durability, solid structure and various colors and sizes.

# Technical Detail / Specifications
Design, size, colors, and options are customizable catering to customers' taste.

Each model has different size ranges, thus for more details, please discuss with a sales representative.
Price of the Product
Price not indicated
Category of the Product
I want to get more details about the product
Company catalogues - younglim forestry co., ltd.

Company Profile (English)
8 pages

Younglim ABS door Pamphlet (English)
8 pages