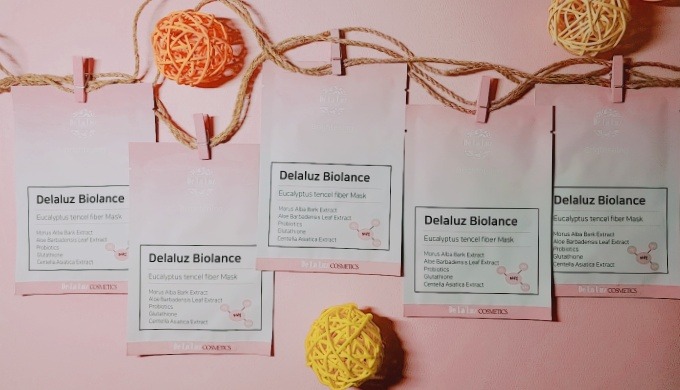 The meaning of Biolance is a compound word of microbiome and balance, which means that it is a product that seeks the balance of skin microbes. Since 2015, research on microorganisms inhabiting the surface of the skin has been conducted in-depth in NIH in the United States, and research results have been announced that these microbial ecosystems ha
Our recommended products and services
Description of the Product
The meaning of Biolance is a compound word of microbiome and balance, which means that it is a product that seeks the balance of skin microbes. Since 2015, research on microorganisms inhabiting the surface of the skin has been conducted in-depth in NIH in the United States, and research results have been announced that these microbial ecosystems have a great effect on skin condition. It is important to maintain the balance of microorganisms present in the stratum corneum in order to improve the skin fundamentally. Biolance Mask is a mask pack that gives skin glow and elasticity by supplying beneficial microorganisms to skin tired from the environment or from work stress in daily life.

Biolance Brightening Mask Pack is a product made based on whitening and anti-inflammatory Mulberry Root extracts that exclude purified water. This product restores the bio-balance of the skin by using lactobacillus rhamnoses (patent strain) and lactic acid bacteria complex of three types of Bifida and Lactococcus as the main ingredients to increase the content of active ingredients and increase efficiency during fermentation of natural extracts. It prevents the occurrence of troubles by reducing the stress of the skin due to rapid environmental changes such as the change of season, strengthens the immunity by strengthening the skin barrier from the foundation, and improves the condition of the skin for a long term, thereby maintaining a healthier and cleaner skin To help.

BioLance Brightening Mask Pack is a microfiber sheet using eucalyptus fiber, which has high absorption and adhesion, and concentrated essence formulations are absorbed into the skin without stickiness so that it can be developed to meet sensitive skin and troubled skin as well as various age preferences.
Price of the Product
Price not indicated
Technical Details
1. Use Mulberry Root extract instead of purified water

2. Uses glutathione and nonapeptide with high antioxidant and anti-inflammatory properties

3. Three lactic acid bacteria that are good for moisturizing and anti-inflammatory enhance skin immunity

4. Tencel sheet, a fiber extracted from eucalyptus, improves skin adhesion
Category of the Product