Cooling Water Bath (BSSCO) Model: BSEX-1412
- Product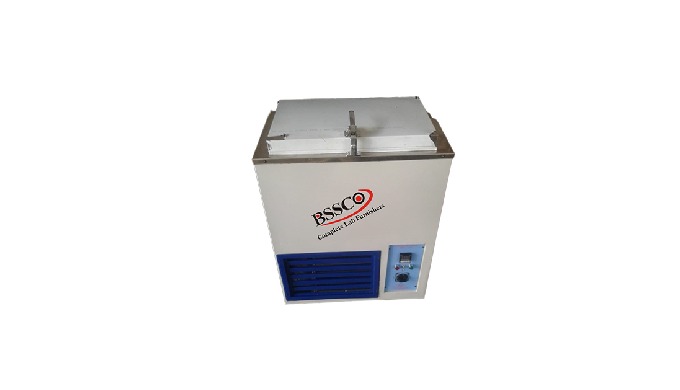 Cooling water bath With PID ControllerTemprature 0 to 50 deg. Inner Chamber made of S.S.304 Heavy Gauge and Outer Chamber made of ms powder coated with stirrer to Maintain temp. accuracy +/- 1 deg. whole body easy to move. Compressor (Cooling System) at the bottom of Water Bath
Available Sizes
...
Description of the Product
Cooling water bath With PID ControllerTemprature 0 to 50 deg. Inner Chamber made of S.S.304 Heavy Gauge and Outer Chamber made of ms powder coated with stirrer to Maintain temp. accuracy +/- 1 deg. whole body easy to move. Compressor (Cooling System) at the bottom of Water Bath
Available Sizes
300X175X175mm 12ltr cap
300X250X175mm 14 ltr cap.
375x300x175mm 18 ltr cap.
Price of the Product
Price on request
Category of the Product
I want to get more details about the product