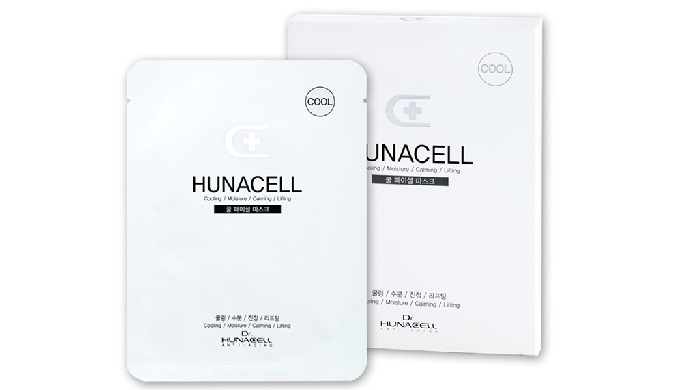 -Capacity: 25g * 5 P / 1box
- anti-wrinkle functional Cosmetics
-How to use: After cleansing, clean the skin texture with toner, remove the mask pack sheet and attach it to your face, remove it after 15-20 minutes, and gently tap the remaining essence for absorption.
- Completed the human skin primary irritation non-polar test_KTR
Our recommended products and services
Description of the Product
-Capacity: 25g * 5 P / 1box
- anti-wrinkle functional Cosmetics
-How to use: After cleansing, clean the skin texture with toner, remove the mask pack sheet and attach it to your face, remove it after 15-20 minutes, and gently tap the remaining essence for absorption.
- Completed the human skin primary irritation non-polar test_KTR
- Human skin temperature (cooling) improvement effect test completed _KTR
① Contains 25g of transparent, highly concentrated essence per sheet
The mask pack sheet is a cellulose sheet made by extracting cottonseed to help absorb the active ingredients into the skin with a thin and excellent adhesion.
③ In the essence, Hamamelis Virginiana Extract
(witch hazel), centella asiatica extract, Tea Tree Leaf Water Contained to calm skin irritated by external environment
④ It contains cooling ingredients, which immediately lowers the skin temperature and lowers the skin temperature to increase the absorption of the active ingredients, soothes the sensitive
skin effectively and helps moisturize moisture.
⑤ Because it contains natural ingredients, it is suitable for all skin types, including sensitive skin.
⑥ Wrinkle improvement functional ingredients are included to help improve wrinkles.
*If you want to buy a product, please click the below link
https://kompassmall.com/hygiene-and-cleaning-en/cool-facial-mask/
Price of the Product
Price not indicated
Category of the Product