Charcoal Barbecue seaweed - Premium Quality | roasted seasoned laver
- Product
Hongseong-gun -
South Korea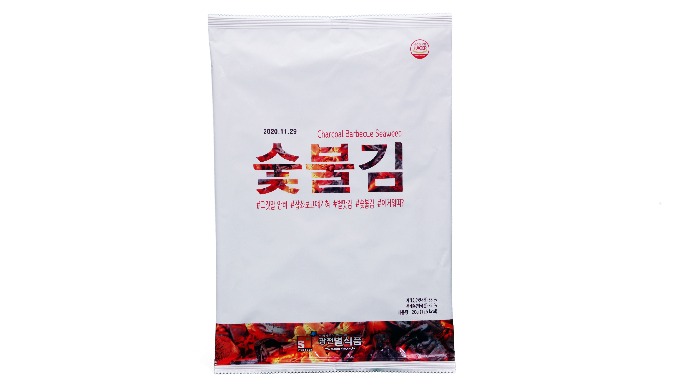 Charcoal barbecue seaweed is BYULFOOD's latest product which is selected as Innovation goods in SIAL Jakarta 2019.
Without any meat additives, it tastes smoky barbecue flavor. The production secret is BYUL's unique roasting technique.
So it's healthy and delicious. It's non-cut type, so you can snack off this roasted seaweed.
If y
Description of the Product
Charcoal barbecue seaweed is BYULFOOD's latest product which is selected as Innovation goods in SIAL Jakarta 2019.
Without any meat additives, it tastes smoky barbecue flavor. The production secret is BYUL's unique roasting technique.
So it's healthy and delicious. It's non-cut type, so you can snack off this roasted seaweed.
If you want to cook, you can enjoy it as rice balls by tearing it off and mix it with steamed rice.
t's also good with egg fries or egg rolls. Anytime you want some special food, enjoy this Korean barbecue taste seaweed!
Charcoal barbecue seaweed
Weight: 20g
Composition: 1pack 5sheet
Brand: BYUL FOOD
Price of the Product
Price not indicated
Characteristics of the Product
Model

Charcoal barbecue seaweed

Brand

BYUL FOOD
Category of the Product
I want to get more details about the product
Company catalogues - BYUL FOOD CO.,LTD

Catalogue (English)
15 pages

Superior Taste Award : Gwangcheon Sea-Lettuce (English)
5 pages

Superior Taste Award : Sea Crunchy Olive-oil (English)
5 pages