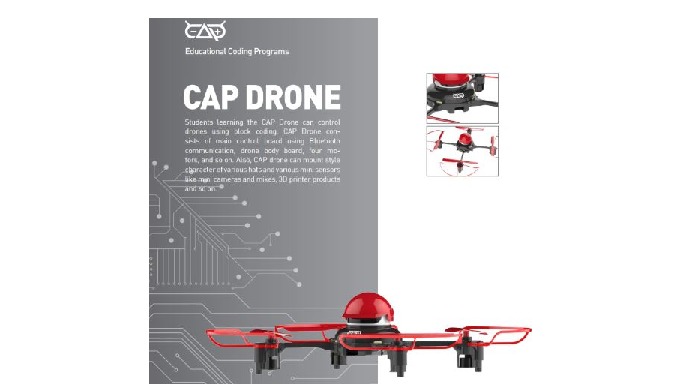 Wave3D's CAP Drone that uses Bluetooth wireless communication, unlike other drones. It can work with coding according to the user's preferred style, or it can be operated using a wireless communication controller using Bluetooth. In addition, the CAP drones, which are both robust and stable, can also be photographed using camera modules. Wave3D's C
Description of the Product
Wave3D's CAP Drone that uses Bluetooth wireless communication, unlike other drones. It can work with coding according to the user's preferred style, or it can be operated using a wireless communication controller using Bluetooth. In addition, the CAP drones, which are both robust and stable, can also be photographed using camera modules. Wave3D's CAP Drone is a complex drones that can be used as a learning paradigm or hobby for the 4th industrial revolution trend.
Price of the Product
Price not indicated
Technical Details
Size: 31cm x 31cm x 9cm
Weight: 140g
Wheelbase: 23cm
Propellers diameter: 13.2cm
Battery: 900mAh Lithium polymer
MCU, IMU, Bluetooth included
Quick release propellers included
Category of the Product
Ask for a quote
Company catalogues - WAVE3D Co., Ltd.