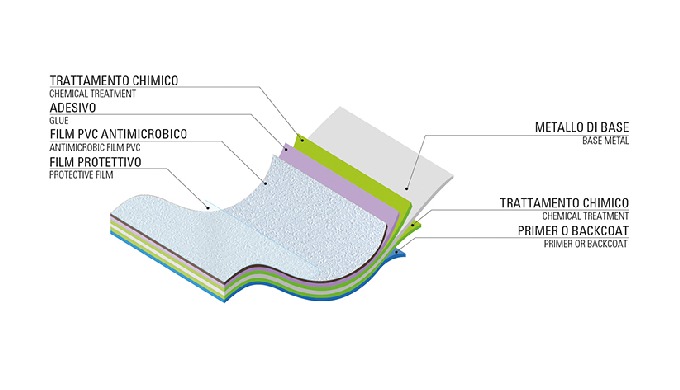 Antimicrobic is a support coated with a PVC film having antibacterial characteristics; a product meant to revolutionize the pre-coated steel market. Varcolor's research and development department has formulated a surface which inhibits the proliferation of germs. An excellent solution to preserve hygiene conditions over time even when normal cleani
Description of the Product
Antimicrobic is a support coated with a PVC film having antibacterial characteristics; a product meant to revolutionize the pre-coated steel market. Varcolor's research and development department has formulated a surface which inhibits the proliferation of germs. An excellent solution to preserve hygiene conditions over time even when normal cleaning is not enough. Antimicrobic represents an important discriminating factor especially in environments subject to the proliferation of microorganisms/pathogens (fungi, bacteria and algae).
Price of the Product
Price not indicated
I want to get more details about the product
Company catalogues - VARCOLOR S.R.L.

Brochure varPET (English)
6 pages

Brochure varINOX (English)
4 pages