Antibacterial Shoe Deodorant Foot Patch
- Product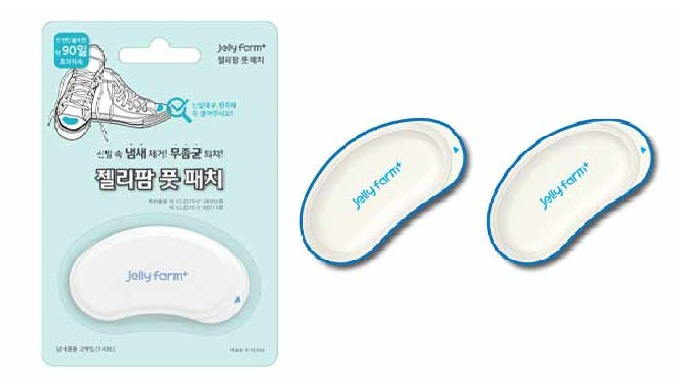 [Product description]
1. The effect of removing odors form the shoes and removing fungi
2. There is no foreign material because it attaches to the upper part of the shoe
3. Available for all shoes including sneakers, work shoes, sports shoes etc
4. 100% natural and safe to use
5. Duration time of the e...
Description of the Product
[Product description]
1. The effect of removing odors form the shoes and removing fungi
2. There is no foreign material because it attaches to the upper part of the shoe
3. Available for all shoes including sneakers, work shoes, sports shoes etc
4. 100% natural and safe to use
5. Duration time of the effect: 90 days
6. Component effects and safety certification

#Strength
90 days last
Remove shoe smell
Erdicate bacteria
100% natural

#Recommend to these people
- A lot or agonize of the foot smell
- Type of occupation where you take off the shoes
- Sweat of the foot and bad smell
- Itch from the athlete's foot
- Someone who wear shoes for a long time

#Details
Manufacturing country: South Korea
Manufacturer: mpacplus Co., Ltd.
Material: TPU, PET
Size: 63x30mm
Weight: 1.8g
HS Code: 3307.49-0000
Characteristics of the Product
Type

Shoe deodorant

Model

Foot patch

Dimension

63x60mm

Brand

Jellyfarm

Origin

South Korea
Category of the Product
I want to get more details about the product
Company catalogues - MPACPLUS

Seat Cooling Pad (English)
1 pages

mpacplus Product Brochure (English)
29 pages