Agrochemical Fertlizers Monoammonium Phosphate Map11-44-0/Map12-61-0
- Product
Qingdao City, Shandong -
China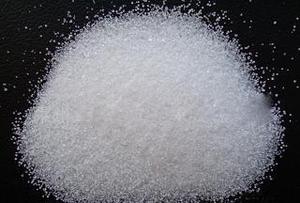 Monoammonium phosphate, MAP
Molecularformula:NH4H2PO4
Molecularweight:115.03
ModelNo.:CF-MAP611(Industrialgrade)CF-MAP612(Lowarsenicgrade)
Standards:Enterprisestandard
Property:Whitesand-likecrystal,specialgravity:1.803,meltingpoint:180oC,stable
intheair,freesolubleinwater. PHvalueof1%watersolutionof
...
Description of the Product
Monoammonium phosphate, MAP

Molecular formula : NH4H2PO4
Molecular weight : 115.03
Model No.: CF-MAP611(Industrial grade) CF-MAP612(Low arsenic grade)
Standards : Enterprise standard
Property : White sand-like crystal, special gravity : 1.803, melting point : 180oC, stable
in the air, free solublein water. PH value of 1% water solution of pH is 4.5.

Use:

Used as fire retardant, fire-proofing agent, fire-proof agent additive for wood, paper, fabric,
used in manufacturing late making, medicine and radio tube, also used in phosphorus,
nitrogen high efficient compound fertilizer. Low arsenic grade is mainly used as nutrient.

Packing:
25kg net woven bag with plastic liner.

Price of the Product
Price not indicated
Technical Details
For the specifications, please check our website: www.yuyinchem.com or contact sales.
Category of the Product
I want to get more details about the product
Company catalogues - Qingdao Yuyin Chemical Co., Ltd.