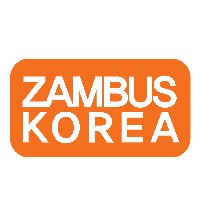 ZAMBUS KOREA CO., LTD.
Contact - ZAMBUS KOREA CO., LTD.
82, Gojan-ro, Namdong-gu
Incheon 21677
South Korea
Send a message - ZAMBUS KOREA CO., LTD.
Legal information - ZAMBUS KOREA CO., LTD.
| | |
| --- | --- |
| Nature | Head Office |
| Year established | 2003 |
| Describe your Company and attract Business opportunities | |
| Co.Registration No | 123-81-92345 |
| No employees (address) | 30 Employees |
| No employees | 30 Employees |
| Kompass ID? | KR123612 |
| Kompass member for | New |
| Membership | Booster International |
Presentation - ZAMBUS KOREA CO., LTD.
Activity and products
#Keyword : Baby product, Fashion Doll, Flush toy
#Company Introduction A joyful world of learning through playing, an imaginative world connecting with diverse contents The enterprise which grows along with children, Zambus Korea Zambus Korea imports famous oversea brands such as, Lamaze, Infinifun, Chillfactor, Hexbugs, Shibajuku, ribchanger, Globber, and more, to brand and sell in south Korea. From infant baby product lines to preschool items, we have a wide variety of products for all genders and ages ranging from rides to character toys. By providing a variety of content through line distribution and development, it helps children develop their seemingly limitless imagination and creativity. Based on our long experience of infants and toys, we develop and line up marketable dolls, infant baby product lines and licensed products. We are concentrating on securing internal competitiveness through domestic sales as well as seeking sales through overseas exports. In addition to selling overseas products, we strive to create a structure in which partner companies can both benefit by sharing and proposing appropriate marketing activities according to the rapidly changing environment of overseas markets.
# URL : https://www.zambus.co.kr/index.html
1

product -ZAMBUS KOREA CO., LTD.
DONGRYUN PARK
CEO - Chief Executive Officer
News - ZAMBUS KOREA CO., LTD.
Previous news
New product

New Mother Katuri toys are to be launched in South Korea by Zambus Korea

Date: September 22, 2019 3:00 PM

When children are exposed to musical experiences, their development of creativity allows them to feel a variety of senses and emotions.
In addition, music stimulates your children's brains to help them develop their intelligence, as well as introduce them to auditory stimuli through sound.Although Instrument performances are known to be the most basic stages of musical activities, it stimulates the senses of sight, hearing, and touch all at the same time.
This amplifies the use of the child's five senses through coordination. In addition to music, various movements can be used to assist the development of the large and small muscles of the child. The toy can also bring about the effects of integrated development such as language development, cognitive development, and emotional development.
Zambus Korea Co., Ltd., an import toy distribution company, has launched a new musical toy "Fun Much" that can help children develop their five senses.
The musical instrument toy "funmuch" consists of 9 different parts: trumpet, bass guitar, keyboard, drum, guitar, saxophone, xylophone, a car handle and a melody board. A toy composed of multiple instruments, Funmuch aids in developing children's hearing and also allows them to experience different emotions and senses. In addition, the toy is made of a smooth soft materials to assist the tactile development of the child.

New product

Zambus Korea, a toy import distribution company, enters global toy stores "Toys R Us" and "Starfield Toy Kingdom" by lau

Date: August 8, 2019 3:00 PM

Zambus Korea, a toy import distribution company, enters global toy stores "Toys R Us" and "Starfield Toy Kingdom" by launching a new toy called "Fun Locket".
"My very own jewellery "Funlocket"" can be found in "Toys R Us" located in Cheongnyangni, Junggye, Gwanggyo, Yangpyeong, Samsan, Chungju, Gumi, Gunsan, Suwan, Busan, Ulsan Jinjang and in "Starfield Toy Kingdom" located in Hanam, Goyang, Daegu, and Wirye.
It's been less than a month since the launch of Secret Jewelry Box 'Fun Locket', which began in 'Toys R Us' & 'Starfield Toy Kingdom', and the parents' reactions are very positive and seemed interested. In addition, these popular toys will be an excellent choice to buy as it is not a pricey toy, and young girls will absolutely love it. What differentiates Fun Locket from similar girls' toys on the market is that is comes with little collectable accessories which can be traded and worn.
In particular, the Secret Jewelry Box "Fun Locket" is a toy that has many fun elements that children enjoy, such as the fun of finding a key to a locked door, discovering jewelry and making accessories out of them. What kind of jewelry will you discover every time you open the secret door? It stimulates the curiosity of children who are determined to develop their imagination. The box contains a total of 16 kinds of jewelry components, so you can collect them and make bracelets and necklaces to enhance your creativity.

More news
Location - ZAMBUS KOREA CO., LTD.
Key figures - ZAMBUS KOREA CO., LTD.
Activities - ZAMBUS KOREA CO., LTD.
Producer
Distributor
Service provider
Main activities within the Kompass classification
Secondary activities within the Kompass classification