Kompass Business Directory - WACO Corp.
10, Nowon-ro 15-gil, Nowon-gu
Seoul 01788
South Korea
Latest products added WACO Corp.
Additional information
Legal information - WACO Corp.
| | |
| --- | --- |
| Nature | Headquarters |
| Year established | 2004 |
| Activity | |
| Corporate capital | 440,000 USD |
| Co.Registration No | 217-81-16899 |
| No employees (address) | 29 Employees |
| No employees | 27 Employees |
Presentation - WACO Corp.
POU water cooler, Water dispenser, Undersink RO system ,Water filter Reverse, Osmosis system

#Company Introduction
We, WACO Corp. are the most specialized manufacturer and exporter of hot and cold water dispenser, water purifier and reverse osmosis system, bidets and others wellness products located in Seoul, Korea. We have a distributor organization in over 40 countries in worldwide. And we share high reputation in both of home and abroad due to the superior quality, innovative design, advanced technology and convenience. Our motto-Accuracy, Technical innovation, Superiority in quality and perfect service-represents that we'll do our best to give pure, fresh, clean water and air and also to keep our customers healthy with our well-being products. For more details of us, you can check it here. (www.waco-corp.com)

# Strength
Specialized export company in global market.
WACO Corp. is leading Korean company of water treatment technology in the overseas market based on powerful sales networks in 60countries and supplying water treatment systems and products for household, commercial and industrial sector.
World leading company
WACO Corp. can suggest customized water treatment systems and products for each country with wide-ranging database from scads of on-line sales experiences.
Outstanding organizational capabilities in internal and global market.
WACO Corp. set up co-operate system with overseas sales team and R&D team to manage the market demands preactively.
Constant Innovation based on manufacturing.
WACO Corp. won the competition continuosly based on technical sales skills such as R&D, design, production and out-sourcing of parts via R&D team's capability.

# Video URL
https://youtu.be/slT56JO1ZKs
Company catalogues - WACO Corp.
Catalogue_Part1 (English)
13 pages
Catalogue_Part2 (English)
18 pages
Company's Videos - WACO Corp.
General Information - WACO Corp.
Certifications
| | |
| --- | --- |
| Type: | ISO9001 |
| Type: | ISO14001 |
| Type: | PSE |
| Type: | RoHS |
| Type: | CE |
| Type: | CB |
Brands - WACO Corp.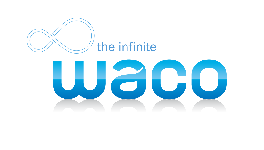 WACO
HYUNDAI Wacortec, WACO, POU Water cooler, Water Dispenser, Direct connect water cooler, Quick Change Water Filter System, undersink RO system, undersink water filter system, Optional Filter System, POU Sanitization, Silver Ionization
Mr. Alex SHIN
CEO - Chief Executive Officer
Activities - WACO Corp.
Producer
Distributor
Service provider
Secondary activities within the Kompass classification