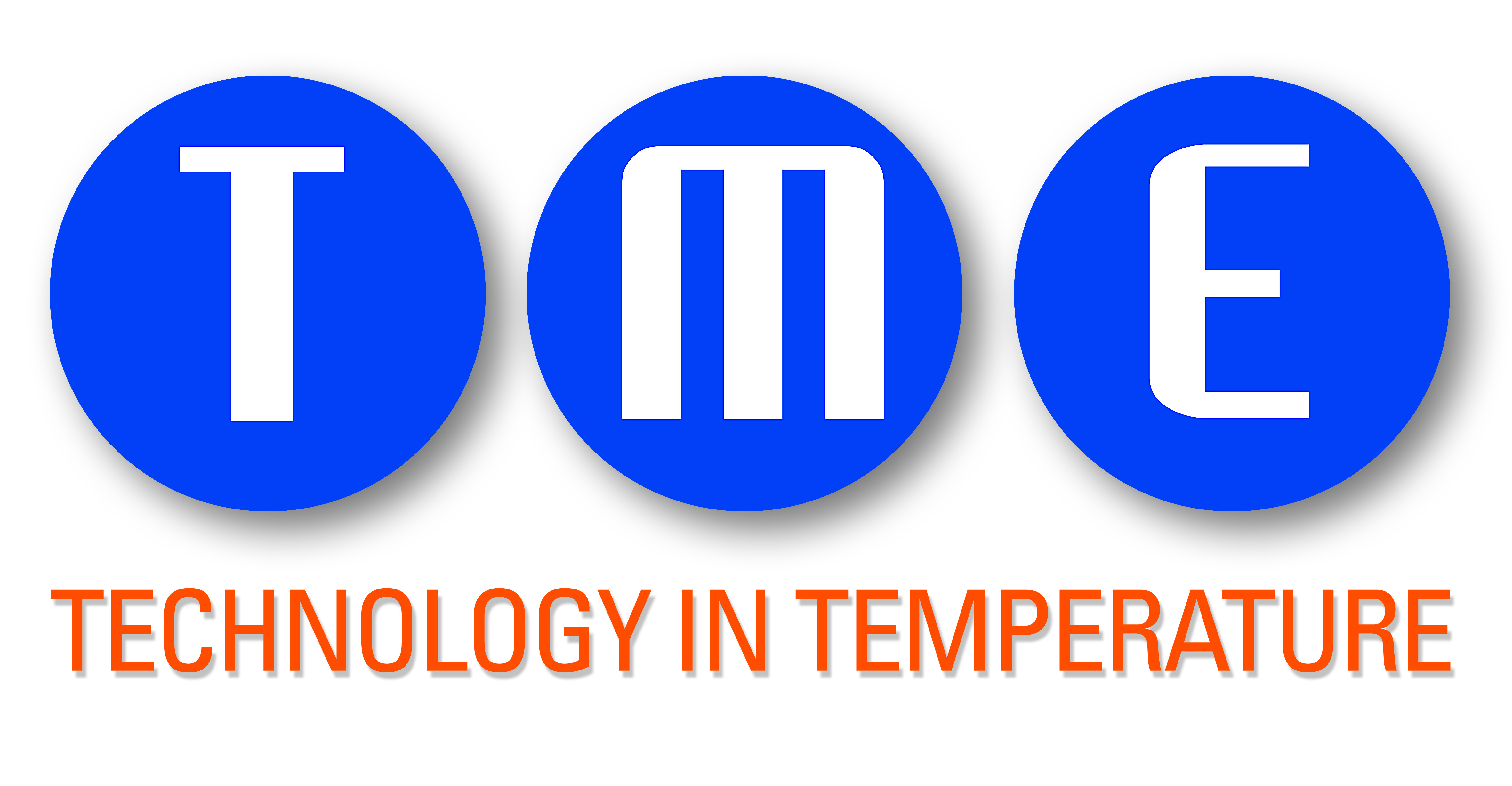 TME Thermometers, Temperature Sensors and Probes
TM Electronics (UK) Ltd
TME
Kompass Business Directory - TME Thermometers, Temperature Sensors and Probes
Mulberry House
Mulberry Lane, Goring-by-Sea
Worthing West Sussex BN12 4RD
United Kingdom
Latest products added TME Thermometers, Temperature Sensors and Probes
Additional information
Legal information - TME Thermometers, Temperature Sensors and Probes
| | |
| --- | --- |
| Nature | Headquarters - Distribution Center - Factory - Sales Office |
| Year established | 1990 |
| Legal form | Private Limited |
| Activity (NAC08) | Manufacture of instruments and appliances for measuring, testing and navigation (2651) |
| Registration no | 03977726 |
| VAT no | GB 550 1878 45 |
| No employees | 10-19 Employees |
Presentation - TME Thermometers, Temperature Sensors and Probes
What we do:
TME Thermometers (TM Electronics) design and manufacture high quality temperature test and measurement equipment for a wide range of industries. TME's innovative designs produce accurate and robust thermometers and sensors that are easy to use. TME thermometers, temperature sensors and probes are used in facilities management, HVAC, food manufacturing, catering and hospitality, building maintenance, retail and the cost sector.
Industry specialists:
TME is the industry leader in water temperature testing and monitoring equipment for the prevention of Legionnaires. disease. TME specialises in high-quality handheld catering thermometers and dishwasher-safe food probes and is an established member of CESA, the catering equipment suppliers association. TME is an FPAL registered supplier, specialising in rugged, waterproof instruments very suitable for the oil, gas and marine industries.
TME product range
: Over 600 different lines, including 100% waterproof thermocouple thermometers, low-cost pocket sensors, robust probes, data loggers for fridges, freezers and transportation, wireless logging systems, temperature barcode scanner / reader, portable infra-red calibration kits, water-safety kits for legionella risk prevention and fine wire sensors, Bluetooth thermometers and printers, stainless steel wall-mount holders and probe wipes. TME also offer a very competitive repair and calibration services, including our unique low-cost Thermometer for Life scheme.
Design experts:
TME Thermometers (TM Electronics) offers 25 years. experience in design and manufacture with particular expertise in tailor-made design as well as off-the-shelf products. We can manufacture to your own specification, including own-branding if desirable, and our sales team are always happy to advise on unusual applications.
Worldwide distribution:
TME Thermometers (TM Electronics) supplies directly to a wide range of industries throughout the world, and also actively encourages new relationships with overseas distributors in all countries.
More Information on our Products
Legionella Temperature Probes
Digital Catering Thermometers
Barcode Scanning Thermometers
Digital Thermometers
Food Temperature Probes
Company catalogues - TME Thermometers, Temperature Sensors and Probes

Notion Pro 24 Hour Wireless Monitoring (English)
6 pages

Legionella Cat (English)
4 pages

Food Range Booklet Complete (English)
4 pages
Company's Videos - TME Thermometers, Temperature Sensors and Probes
General Information - TME Thermometers, Temperature Sensors and Probes
Banks
National Westminster Bank Plc
Export area
Asia-Pacific, Central Asia, Middle East, Africa, Central/East Europe, West. Europe, North America, Central America, South America
Brands - TME Thermometers, Temperature Sensors and Probes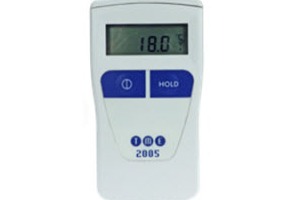 CA2005 Colour Coded Temperature Range
Save money with NEW colour-coded catering probes
Most pubs and restaurants already use colour-coded chopping boards to prevent cross-contamination between food groups. But why splash out on colour-coded thermometers when there's now a much cheaper method available?
TME's NEW
CA2005-PK
temperature kit combines a single, high-accuracy HACCP compliant thermometer with
six
colour-coded, waterproof needle probes – detachable for cleaning so perfect for running through the ware washer or dunking in the sink.
More hygienic than a colour-coded pen thermometer, the new kit's also much cheaper at around
£130 -
or if you don't want all six colours, a real snip at only
£15
a probe or
£65
for the single thermometer-and-probe combo.
Do your thermometers tend to go missing or get broken?
TME's
CA2005-PKW
is the ideal solution: a complete wall mount kit containing a thermometer and six probes stored in a hygienic colour-coded wall holder – all for and unbeatable
£144
.
TME's MD, Tom Sensier: "
The old method of multiple colour-coded pen thermometers will soon be an expensive memory. With our CA2005 range it's only the probes - relatively low cost items - which 'change' colour. And because they're waterproof you get a much more hygienic result too.
"
TME – When temperature matters
+44 (0)1903 700751
sales@tmethermometers.com
www.tmethermometers.com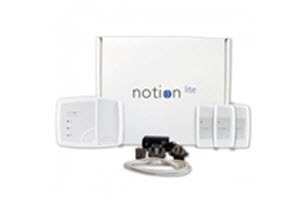 Notion Lite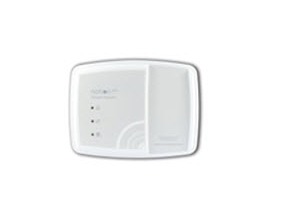 Notion Pro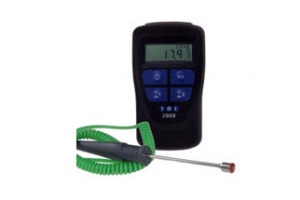 CLEGK2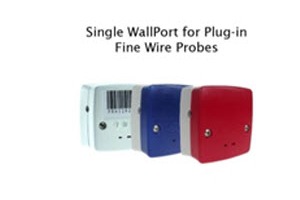 TC Wall Port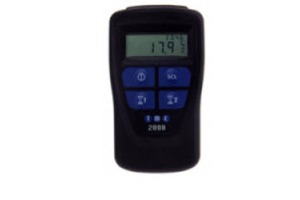 MM2008 Thermometer with in-built timer
A single input Thermometer with an integral 1 minute & 2 minute timer. This Thermometer is primarily developed for use in Legionella risk management and offers reassurance that the correct temperature is taken when monitoring hot and cold water temperatures.
• Single input thermocouple Thermometer

• IP67 Waterproof

• Seven thermocouple types

• Intergral timer

• °C/°F selectable

• Supplied with shock resistant rubber boot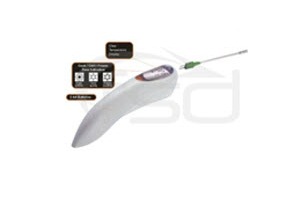 Solo Thermometer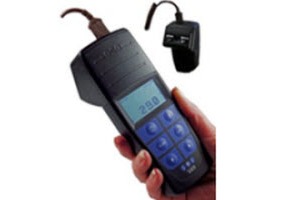 MM7000, MM7100 ThermoBarScan
MM7000 ThermoBarScan ThermometerTME's ThermoBar Scan is a unique Barcode Thermometer with Bluetooth. Combining Bluetooth and Barcode technologies in one easy-to-use device, it is an invaluable tool for goods in, spot checking and Legionella prevention, eradicating all paperwork.The MM7000 records a barcode along with time, date and temperature, revolutionising portable temperature logging. The barcode can represent a product or a location and the instrument uses Bluetooth communication to download the data to a PC, mobile phone or PDA.A radical new feature assigns user-set Temperature Alarms to each barcode, providing visual warnings to make temperature checks that much easier.
http://www.tmethermometers.com/mm7000-thermobarscan-digital-thermometer-with-bar-code-reader.html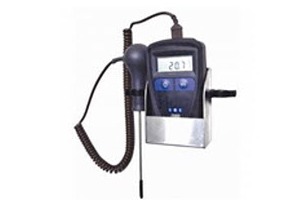 MM2000, MM2010, MM2020, MM2030, MM2040, MM2050
Ms. Ann Gerry
Admin/Finance Controller (Office Manager)
Mr James Deadman
Sales Executive (Sales Engineer)
Mrs. Danielle Sensier
Sales Director/Manager (Sales & Marketing Director)
Mr Richard Fullbrook
Sales Director/Manager (Business Development Manager)
Tom Sensier
MD/Chief Operating Officer (MD and Technical Director)
Participation - TME Thermometers, Temperature Sensors and Probes
News - TME Thermometers, Temperature Sensors and Probes
New product
NEW Forehead Thermometers and Key Worker Discounts from TME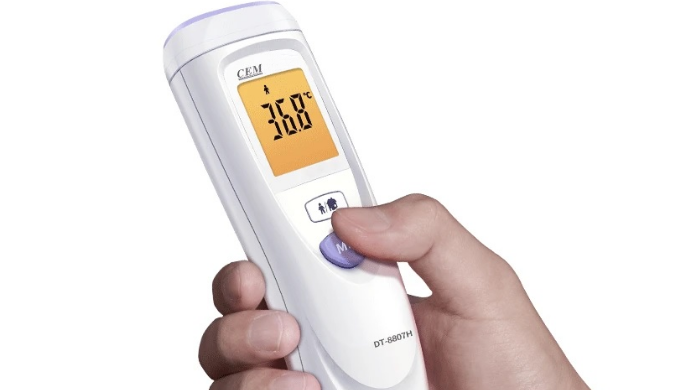 Date: July 16, 2020 3:37 PM
End: April 16, 2021 10:59 PM
TME is helping businesses get back to work with a new range of contactless infra-red forehead thermometers.
Tom Sensier MD
:
"We have secured good stocks of non-contact forehead thermometers with next day availability. We hope this will go some way to helping businesses manage their covid-secure operations, especially in high risk occupations and for key workers."
Covid Secure Thermometers
TME's
infrared health thermometers
are fully certified, suitable for use in the workplace, home and school – ideal for spotting high body temperature related to Covid-19 Infection.
The fast-response, easy to use device is suitable for both adults and children. Features include
instant indication of temperatures outside of 'normal' limits,
1 second response time
automatic power off
instructions and batteries are included
Key Worker Discounts
TME also continues to assist businesses with our
COVID-19 Keyworker and Essential Services Discount Codes
including
up to
40% discounts on all products. Eligible organisations include the NHS, Care Providers, Food Manufacturers and other essential services. Visit
www.tmethermometers.com
for full details.
TME manufactures and supplies a full range of temperature test and measurement equipment for all uses via its online shop at
www.tmethermometers.com
or by contacting the sales team direct on 01903 700651
sales@tmelectronics.co.uk
"We are a proud to be a British family business with over 25 years' experience, manufacturing and supplying quality, high accuracy temperature test and monitoring equipment for all industries in the UK and for export worldwide."
TME When temperature matters
Other
TME exhibit at first-ever H&C EXPO at Celtic Manor on 17-18 July 2018. See us on Stand 60. Free registration is now open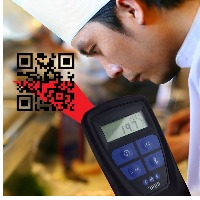 Date: April 23, 2020 12:00 AM
MD, Tom Sensier
:
"We are proud to be at the first-ever H&C EXPO, showing our innovative MM7000-2D, the next big step in smart temperature data capture, helping to make your connected kitchen a reality."
H&C EXPO
is a great opportunity for TME to showcase its innovative
MM7000-2D
Barcode Scanning Thermometer
to leading names in the hotels, restaurants, catering, hospitals and education space. We will arrive in style with our vintage display campervan all kitted out with the latest innovations in temperature technology.
About H&C EXPO
This new event focusses on how we can all play a part in safeguarding the future of our sector. We know we live in uncertain times but we also know how resilient and innovative our industry can be.
H&C EXPO
has been developed by speaking to the industry to see what it wants from its future, resulting in an exciting programme that explores what's new and current in the industry and how we can shape what lies ahead. We will be using the event as an opportunity to contribute to this debate and to showcase our innovative range of catering thermometers, data loggers and probes.
It's free to attend by registering here.
About the MM7000-2D
TME's second generation Barcode Scanning Thermometer is the next big step in temperature recording, now with 1D & 2D barcode scanning for enhanced product/location data capture, and housed in a new waterproof case. A compact, hand-held device delivering an all-in-one paperless solution, and compatible with a wide range of temperature probes suitable for all industries.
Key Features
Scans 1D&2D barcodes from paper, plastic cards, mobile phones, LCD displays.
• Compact, IP65 waterproof case with protective rubber boot for hard-working environments.
• Large clear LCD temperature display, also showing visual alarms and corrective action prompts.
• Mobile storage of up to 1,000 readings with a choice of Bluetooth or USB data upload.
• FREE software for exporting data (CSV/Excel), translating barcodes and assigning alarms.
Location - TME Thermometers, Temperature Sensors and Probes
Opening hours - TME Thermometers, Temperature Sensors and Probes
Key figures - TME Thermometers, Temperature Sensors and Probes
Turnover
Operating income
Activities - TME Thermometers, Temperature Sensors and Probes
Producer
Distributor
Service provider
Main activities within the Kompass classification
Other classifications (for some countries)
NACE Rev.2 (EU 2008) : Manufacture of instruments and appliances for measuring, testing and navigation (2651)
SIC (GB 2007) : Manufacture of electronic instruments and appliances for measuring, testing, and navigation, except industrial process control equipment (26511)
ISIC 4 (WORLD) : Manufacture of measuring, testing, navigating and control equipment (2651)
Secondary activities within the Kompass classification